Featured Product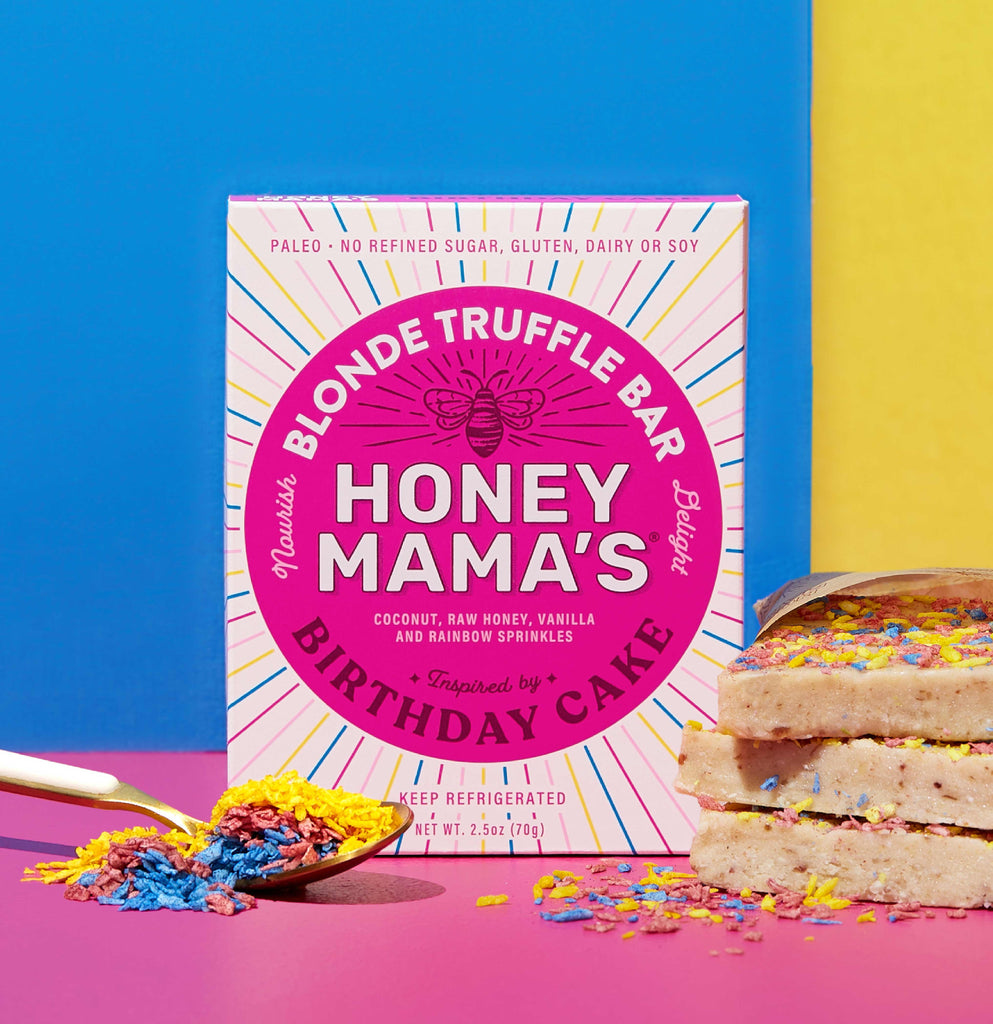 Birthday Cake
Shop Now
Cupcake Ingredients:
245 grams

 

cassava flour
30 grams

 

potato starch
4 tsp. baking powder
¾ tsp. salt
½ cup

 

dairy-free yogurt
1 ½ cups organic cane sugar
½ cup coconut oil, softened
1 cup

 

almond milk
1 ½ tsp. vanilla extract
¼ tsp. almond extract
1 Honey Mama's Birthday Cake Blonde Truffle Bar, chopped
Vanilla Buttercream Frosting Ingredients:
1 cup

 

vegan butter, room temperature
3-4 cups organic powdered sugar
2 T. coconut milk
1 tsp. vanilla extract
Squeeze of lemon
Pinch of salt, optional (if using unsalted butter)
Directions:
1.  Preheat oven to 350 degrees. Line a muffin tin with paper liners. Set aside.
2.  Sift cassava flour, potato starch, baking powder and salt into a mixing bowl. If you see any clumps, sift again. Set aside.
3.  In a large bowl, use a hand mixer to cream the coconut oil and sugar until light and fluffy, about 3-4 minutes. Gradually add the yogurt and mix until smooth. This can also be done using a stand mixer.
4.  Add ½ of the dry ingredients to the oil mixture and stir to combine. Add almond milk, vanilla extract, and almond extract, and stir until fully absorbed. Finish by adding the remaining dry ingredients and stir until all ingredients are fully incorporated. Fold in chopped Honey Mama's pieces. Spoon batter evenly into cupcake liners.
5.  Bake for 20-25 minutes, or until lightly golden on top and a toothpick inserted into the center comes out clean. Cool in pan for 10 minutes, then move to a wire rack. Cool for at least 1 hour before frosting.
6.  Garnish with your favorite sprinkles or additional Honey Mama's pieces.
Notes:
I used organic cane sugar to produce a traditional "white" cupcake. Coconut sugar also works great here, but your cupcakes will be brown in color, and have a caramel-like flavor. They are quite delicious but will have a different flavor and color than your average vanilla cake.  
Cassava flour is unique in that it produces a somewhat stretchy, chewy texture in these cupcakes, but don't let that scare you! I find it very similar to glutenous flour when used in baking. It has a lightness that most grain-flours don't, and it gives baked goods great structure. It also has a very light, almost nutty flavor that pairs especially well with vanilla, almond, and lemon extract. It is, however, very powdery, and has the tendency to create a cloud around the bowl when measured and mixed. I usually cover my mixer with a kitchen towel while mixing to prevent a mess, and I

 

always

 

weigh it with a scale rather than measure it by the cup.
Featured Product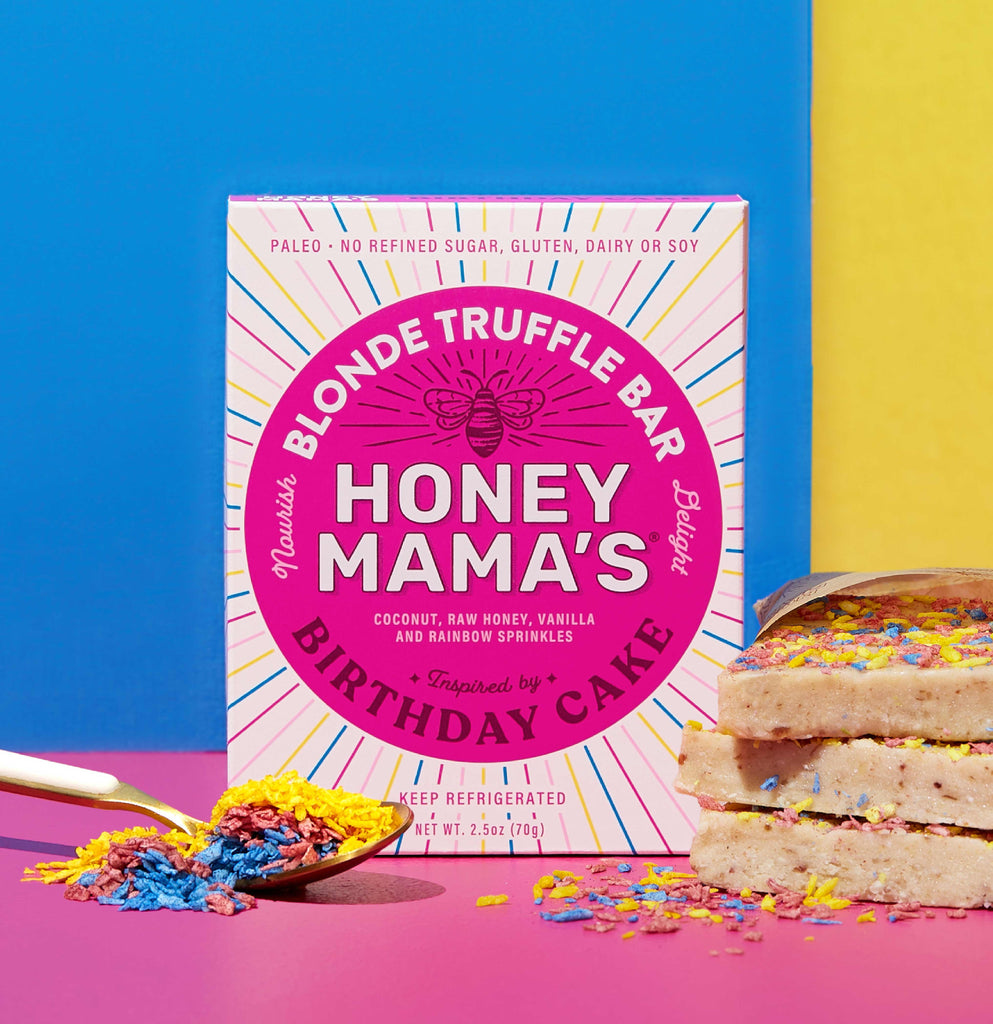 Birthday Cake
Shop Now