Featured Product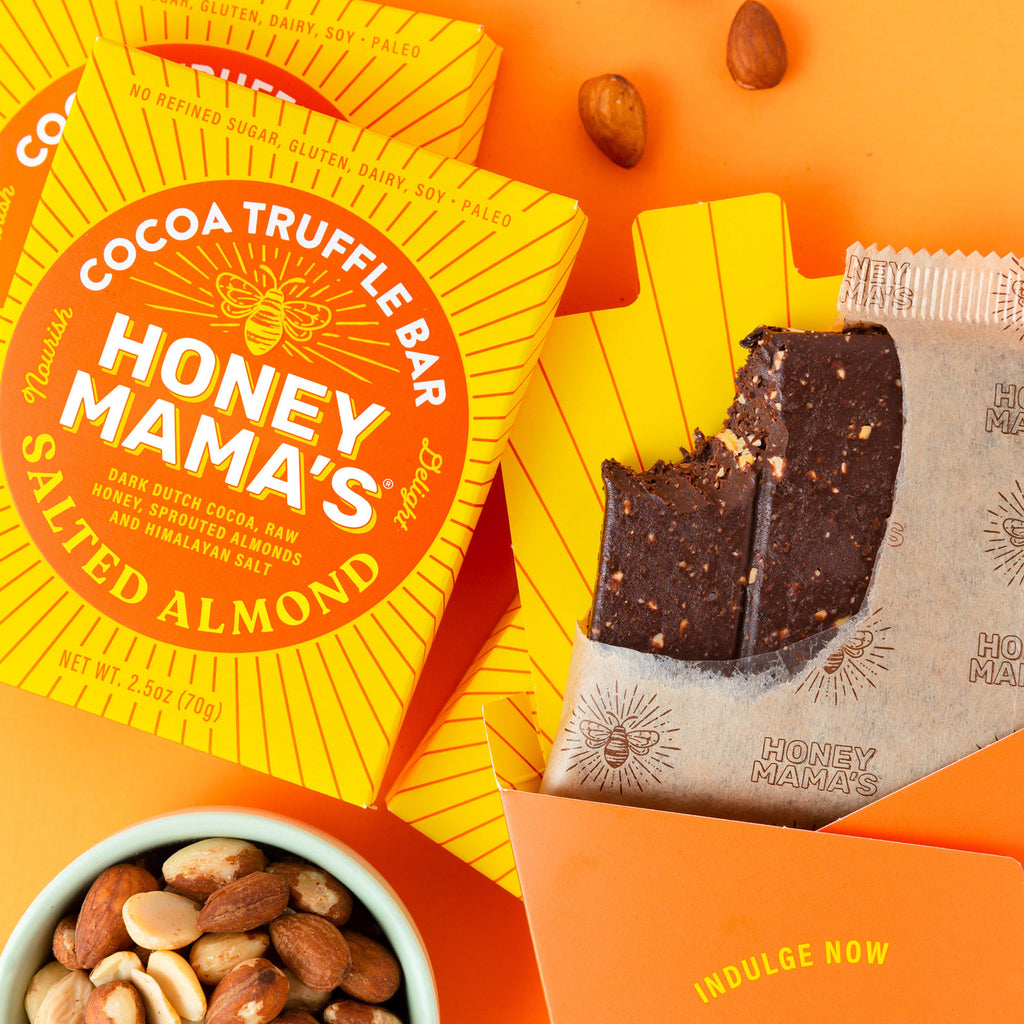 Salted Almond
Shop Now
Ingredients:
4 cups cooked black beans 
2 cups sweet potato, cut into 1/2-inch chunks
1 onion, chopped
3 cloves garlic, minced
2 jalapeno peppers, seeds removed, minced
3-4 Roma tomatoes, chopped (about 2 cups)
2 tsp. smoked paprika
1 tsp. paprika
1 tsp. chipotle chili powder
1 tsp. cumin
1/2 tsp. coriander
1/4 tsp. cinnamon
Extra virgin olive oil
Salt & black pepper to taste
1 (2.5-ounce) Honey Mama's Salted Almond bar, chopped
2 c. vegetable broth
3 cups spinach, roughly chopped
Optional toppings: toasted pumpkin seeds, chopped cilantro, avocado,

 

dairy-free sour cream
Directions:
1. Heat oven to 375 degrees. Toss the sweet potato with enough olive oil to coat, and sprinkle with salt and pepper. Spread out in a single layer on a baking sheet, and roast for about 20 minutes, or until lightly browned. 
2. In a soup pot, heat 1 T. olive oil over medium heat. Add onion, and cook until lightly browned, about 5 minutes. Add garlic and peppers, and cook until soft.
3. Add the spices and tomatoes, and cook for 5 minutes, Stir in the cooked black beans, sweet potatoes, Honey Mama's pieces, and vegetable broth. Bring to a simmer, then reduce heat to low and cover. 
4. Cook for about 30 minutes, stirring occasionally to disperse the melted chocolate. 
5. Stir in the spinach, and cook for 5 minutes, or until the spinach wilts. Adjust seasonings to taste. Serve over rice, with warm corn tortillas on the side. 
Featured Product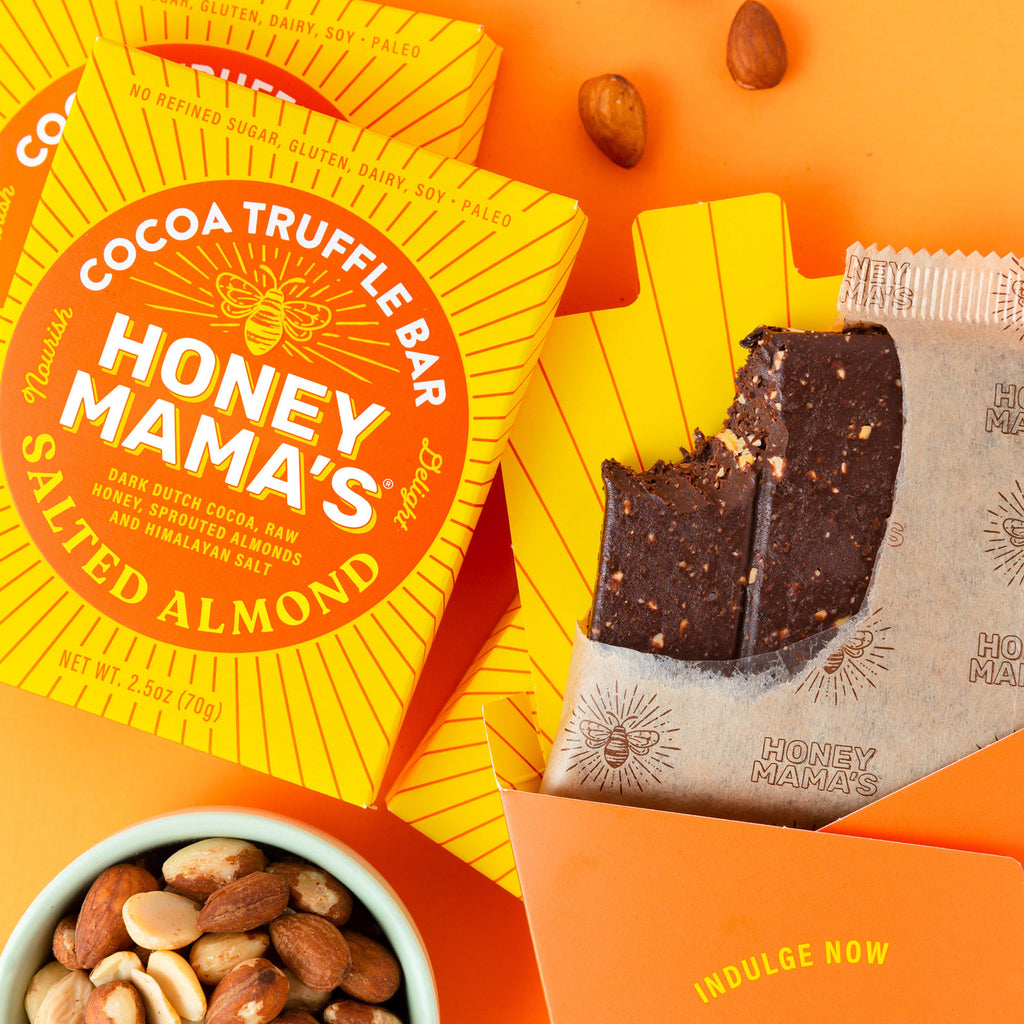 Salted Almond
Shop Now