Featured Product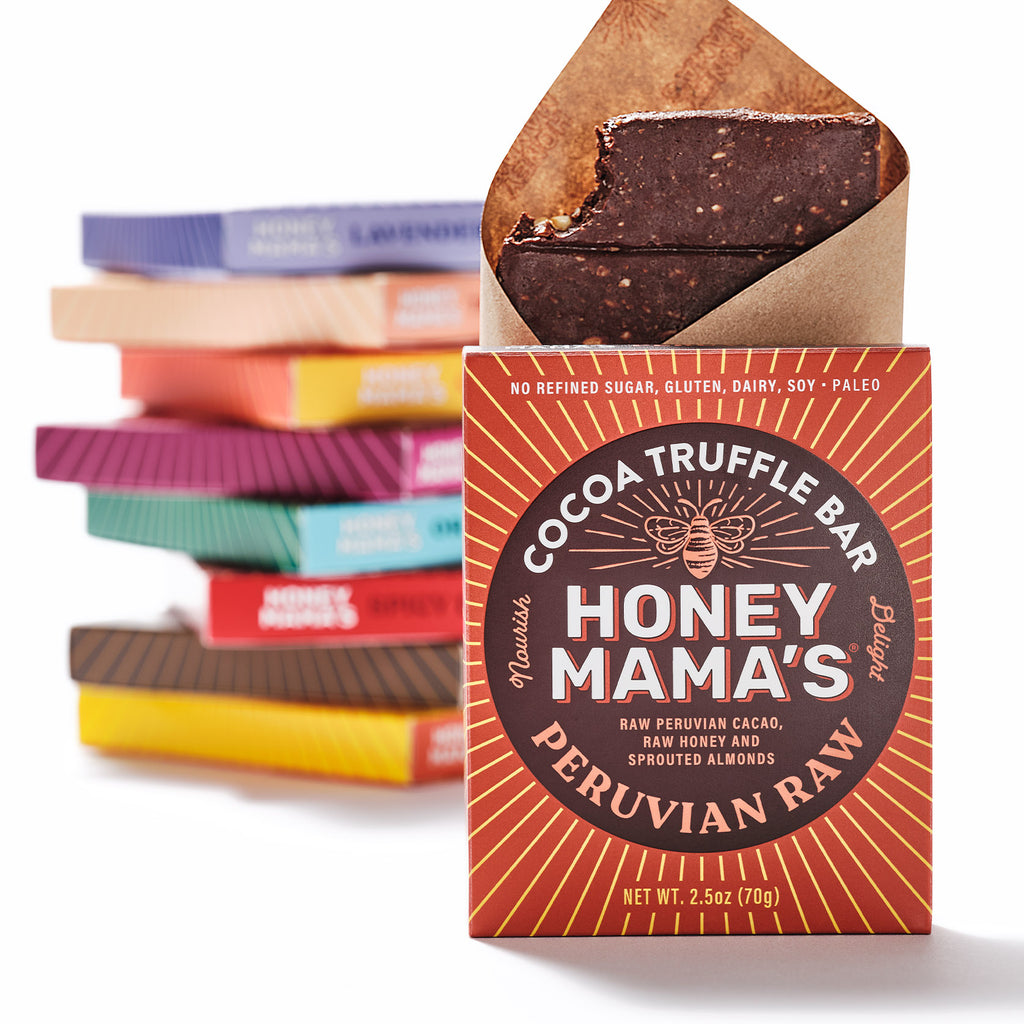 Peruvian Raw
Shop Now
Ingredients:
1 medium yellow onion, diced
2 cloves garlic, minced
Extra-virgin olive oil
2 T. apple cider vinegar
1 (14.5 ounce) can fire roasted tomatoes
1 ounce (1 piece) Honey Mama's Peruvian Raw Cocoa Truffle bar, roughly chopped
¼ cup strong coffee
2 T. coconut sugar
2 tsp. chili powder
2 tsp. mustard powder
½ tsp. coriander powder
¼ tsp. cumin powder
⅛ tsp. cinnamon powder
Salt & freshly ground black pepper to taste  
Directions:
Heat a bit of olive oil in a saucepan over medium heat. Add onions, and cook until soft, 4-6 minutes. 
Add garlic, and cook for another 30 seconds. 
Stir in vinegar, tomatoes, chopped Honey Mama's bar, coffee, coconut sugar, and spices. Bring to a simmer and cook until slightly thickened, about 3-5 minutes, stirring occasionally. 
Remove from heat and pour into a high-speed blender, such as a Vita-Mix. Blend until smooth.
Featured Product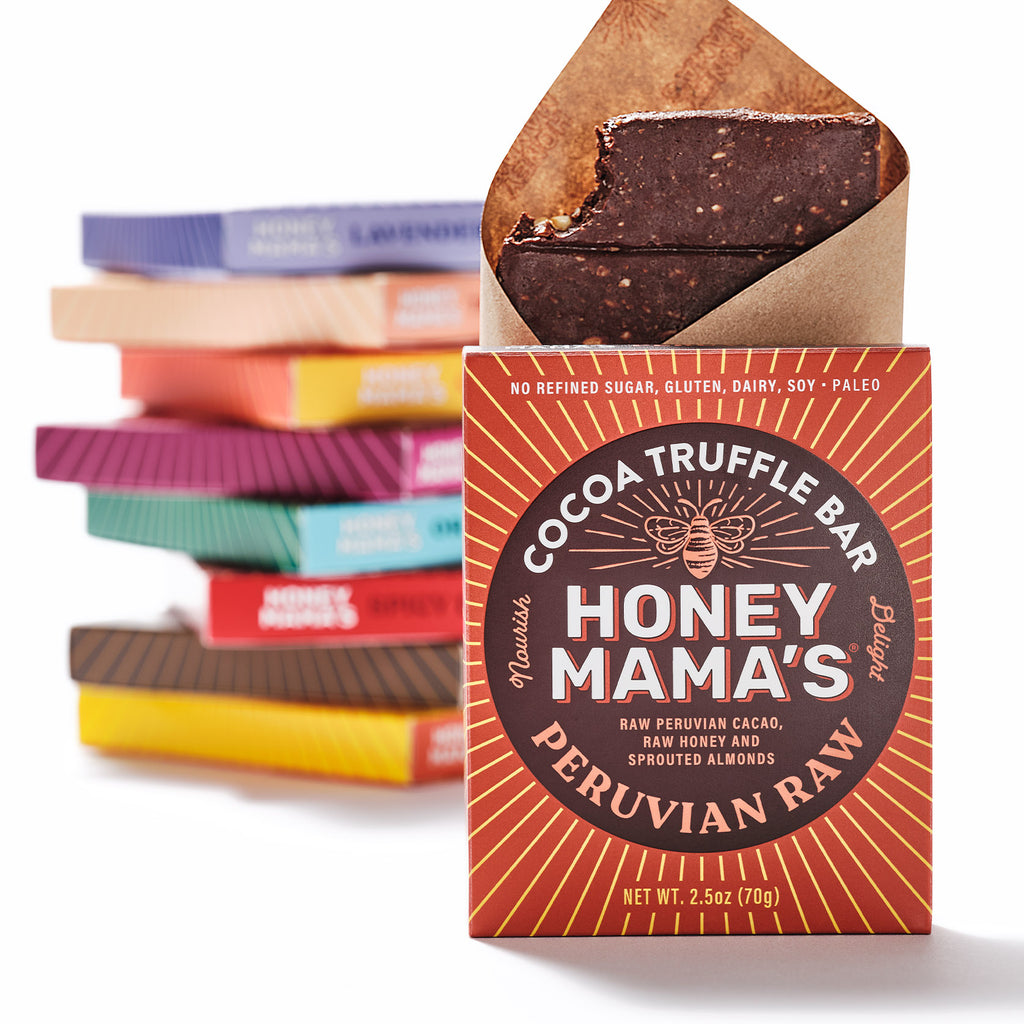 Peruvian Raw
Shop Now