Featured Product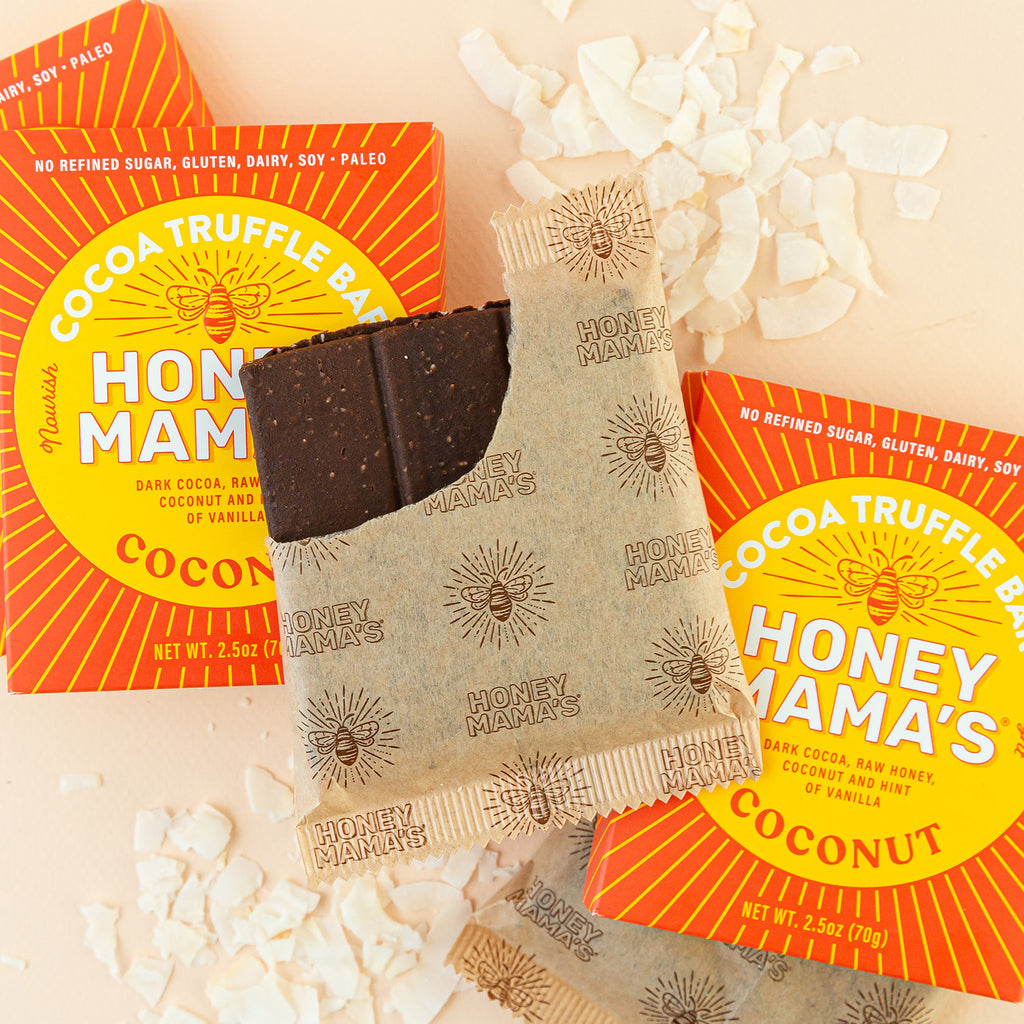 Coconut
Shop Now
Ingredients:
¾ cup almond flour
¼ cup coconut flour
⅓ cup + 4 tsp. cocoa powder
1 tsp. baking soda
¼ tsp. salt
⅓ cup + 1 T. softened virgin coconut oil
¾ cup coconut sugar
¼ cup + 2 T. creamy almond butter
1 ½ tsp. vanilla extract
1 large egg (or 1 chia egg)
1 Honey Mama's Coconut bar, chopped
Directions:
Sift almond flour, coconut flour, cocoa powder, baking soda, and salt into a medium mixing bowl. Set aside.

In a large mixing bowl, use an electric hand mixer on medium speed to beat together the coconut oil and sugar until well combined, about 1 minute. You could also used a stand mixer here. 

Beat in the almond butter and vanilla extract, then reduce the speed to low. 

Add the egg, and mix until well incorporated. 

Add the flour mixture, and stir by hand until fully combined. 

Fold in the chopped Honey Mama's pieces. Place the bowl in the refrigerator for about 1 hour, until the dough firms up a bit.

Heat oven to 350°, and line a baking sheet with a piece of parchment paper.

Remove the dough from the fridge, roll it into 8 balls, and place the balls 3″ apart on the prepared baking sheet. Press the balls down lightly with the palm of your hand.

Bake for 11-14 minutes, or until the surface of the cookies no longer appears wet. They'll be very soft but will continue to firm up as they sit on the cookie sheet. 
Notes:
Whereas most recipes call for melted coconut oil, this one works best if the oil is just softened slightly. Melted oil may result in a cookie dough that spreads while baking, producing an oilier cookie overall. Soften your coconut oil just enough that you can easily mix it with the sugar.
Featured Product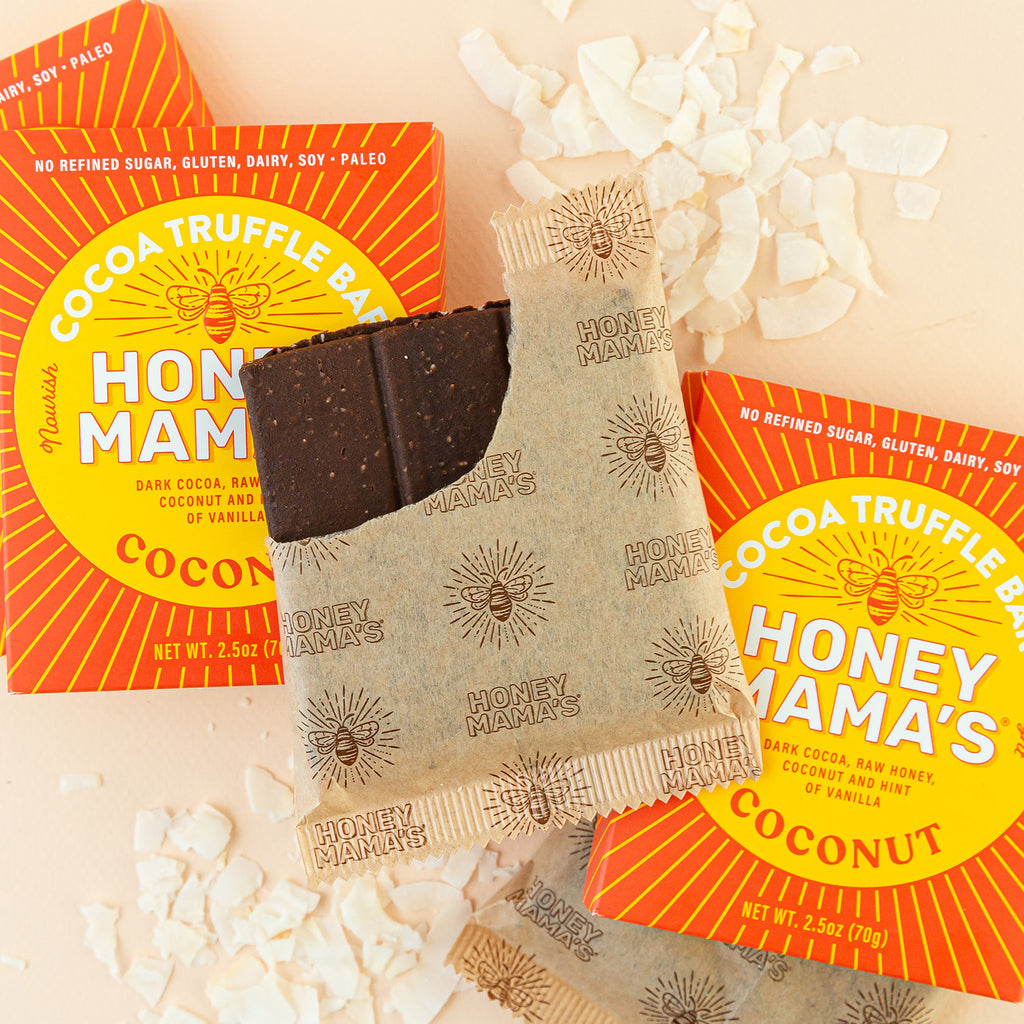 Coconut
Shop Now