Featured Product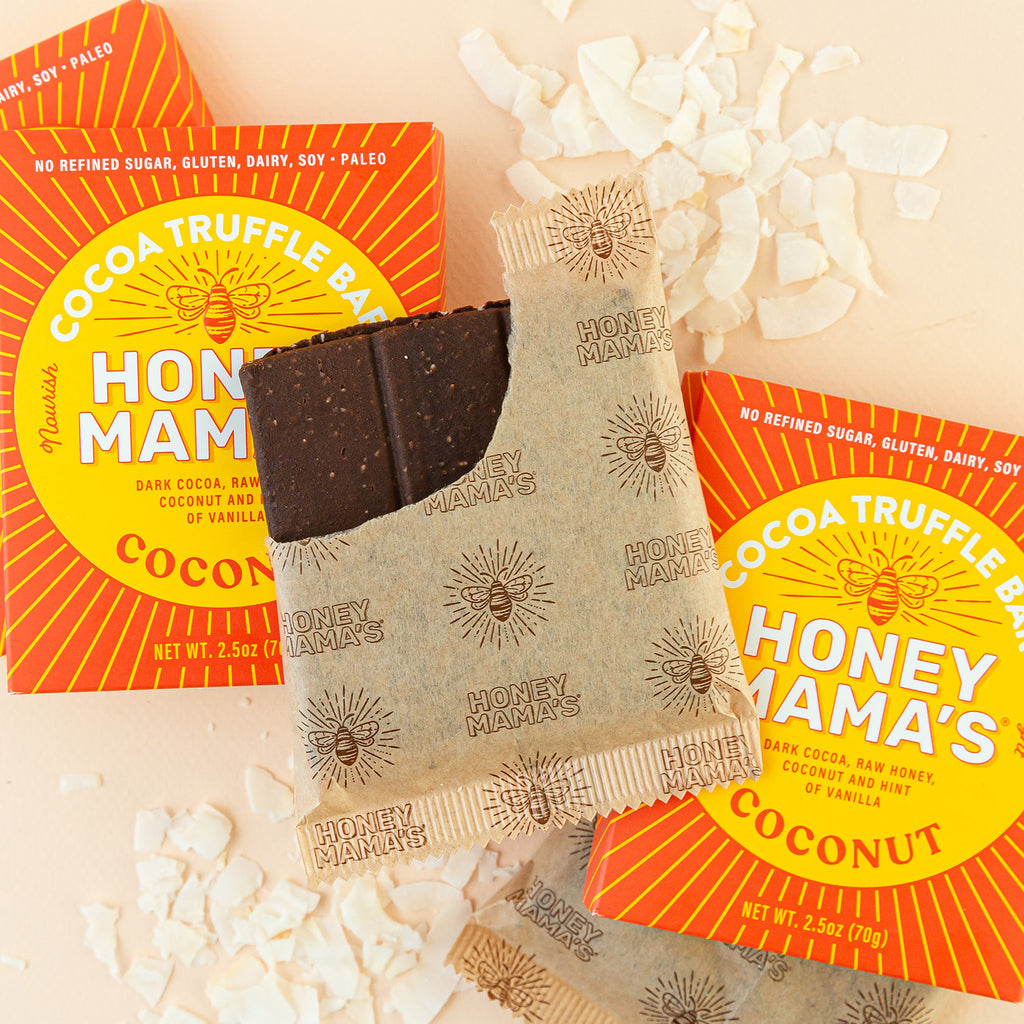 Coconut
Shop Now
Popsicle Ingredients:
2 cups full-fat coconut milk
2 cups frozen blackberries, chopped
¼ cup raw honey
1 T. vanilla extract
Juice from ½ lemon
1 Honey Mama's 2.5oz Coconut Cocoa Truffle bar, chopped
Magic Shell Ingredients:
¼ cup virgin coconut oil, melted
¼ cup cocoa powder
1 T. honey
¼ tsp. vanilla extract
Directions:
Add coconut milk, raw honey, vanilla extract, and lemon juice to a blender container. Blend on high speed for 30 seconds, or until fully mixed. Pour into a mixing bowl, then stir in blackberries and Honey Mama's chopped Coconut pieces. Pour mixture into your favorite popsicle mold and place in the freezer until solid,

 

about two hours.
A few minutes before your popsicles are ready to come out of the freezer, make your magic shell. Start by whisking melted coconut oil with honey and vanilla, and then slowly adding cocoa powder until smooth.
Remove popsicles from the freezer and give each one a quick dunk in the magic shell mixture and wait a couple of seconds until the shell hardens. We recommend you eat, share and enjoy immediately!
Notes:
The type of mold you use will determine the number of popsicles this recipe yields. If you have leftover magic shell you can use it as a sauce on ice cream, milkshakes, banana slices, or any other treat you would like to add a little extra decadence to! It stores easily in the fridge and heats up quickly at room temperature, or after a few seconds in a microwave.
Featured Product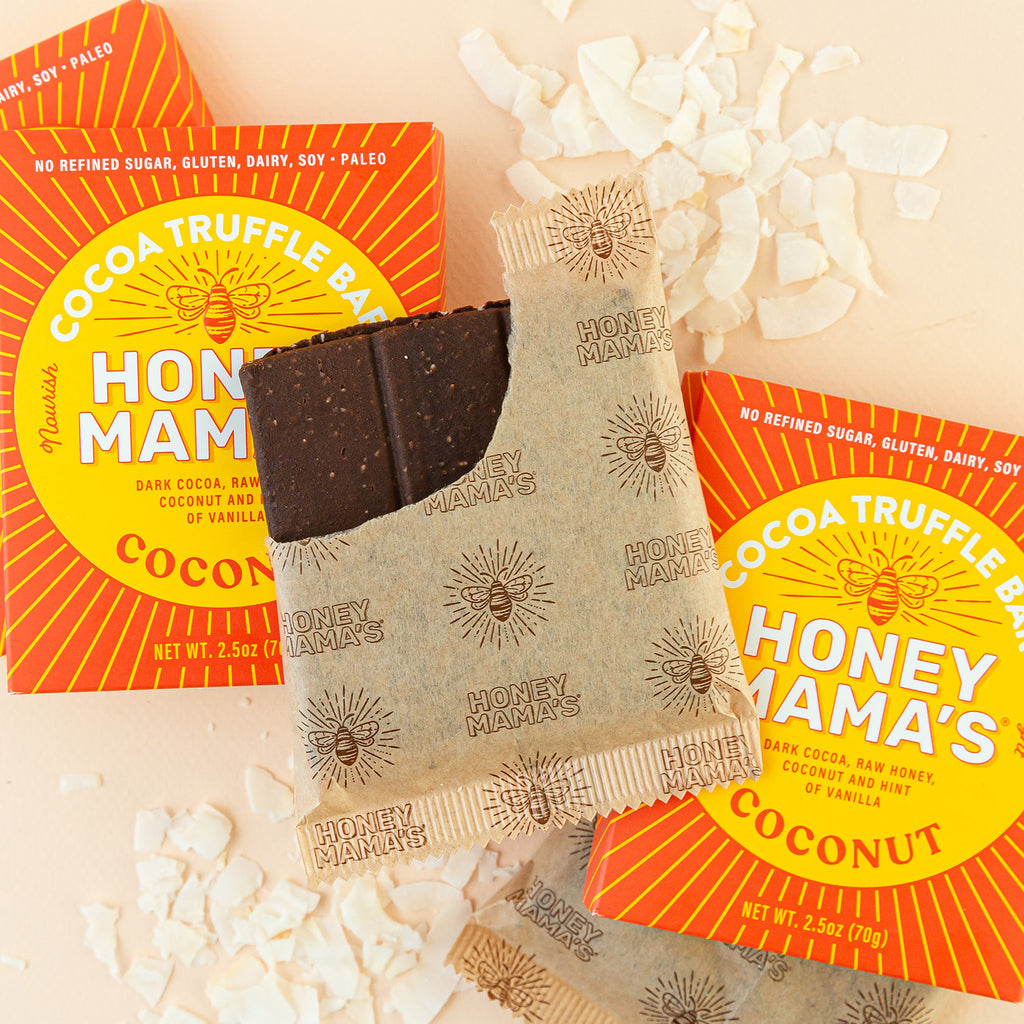 Coconut
Shop Now