Featured Product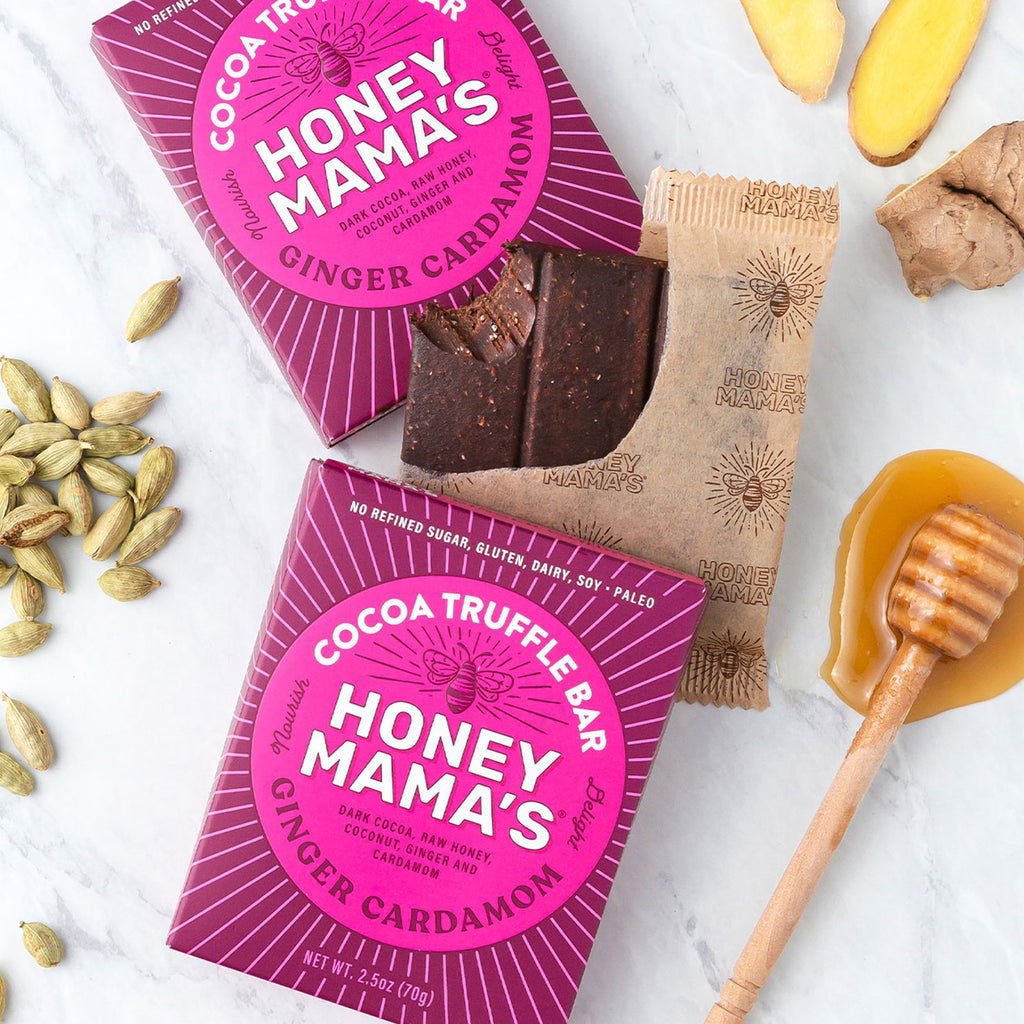 Ginger Cardamom
Shop Now
Ingredients:
1 cup blanched almond flour
1/2 cup pumpkin seed flour
1/4 cup coconut nectar
2 T. coconut oil, melted
1 T. date syrup
2 tsp. fresh grated ginger
2 tsp. ground ginger powder
1/4 tsp. baking soda
1/8 tsp. salt
1 Honey Mama's Ginger Cardamom bar, chopped
Directions:
Preheat oven to 350 degrees. Line a baking sheet with parchment paper; set aside.
Combine almond flour, pumpkin seed flour, ground ginger, baking soda, and salt in a mixing bowl, and whisk to combine. Stir in melted coconut oil, coconut nectar, date syrup, and fresh grated ginger. Fold in chopped Honey Mama's pieces. 
Scoop dough using a rounded tablespoon and roll it into a ball. Place on baking sheet and press down slightly. The cookies will not spread very much during baking. 
Bake cookies for 10-12 minutes, or until slightly browned. Let cool on the pan at room temperature before attempting to move. The cookies will be very soft and chewy and will keep in an airtight container for one week. 
Notes:
You can make your own pumpkin seed flour by processing raw or sprouted pumpkin seeds in a food processor for 1 minute, stopping every 20 seconds to scrape the sides and bottom of the bowl. You'll want to achieve a fine meal without turning the seeds to "butter". If you still see large pieces of seeds after 1 minute, keep processing at 20 second intervals until you reach the desired texture. Blanched almond flour is a great substitute, but I love the flavor pumpkin seed flour lends to these cookies. 
Featured Product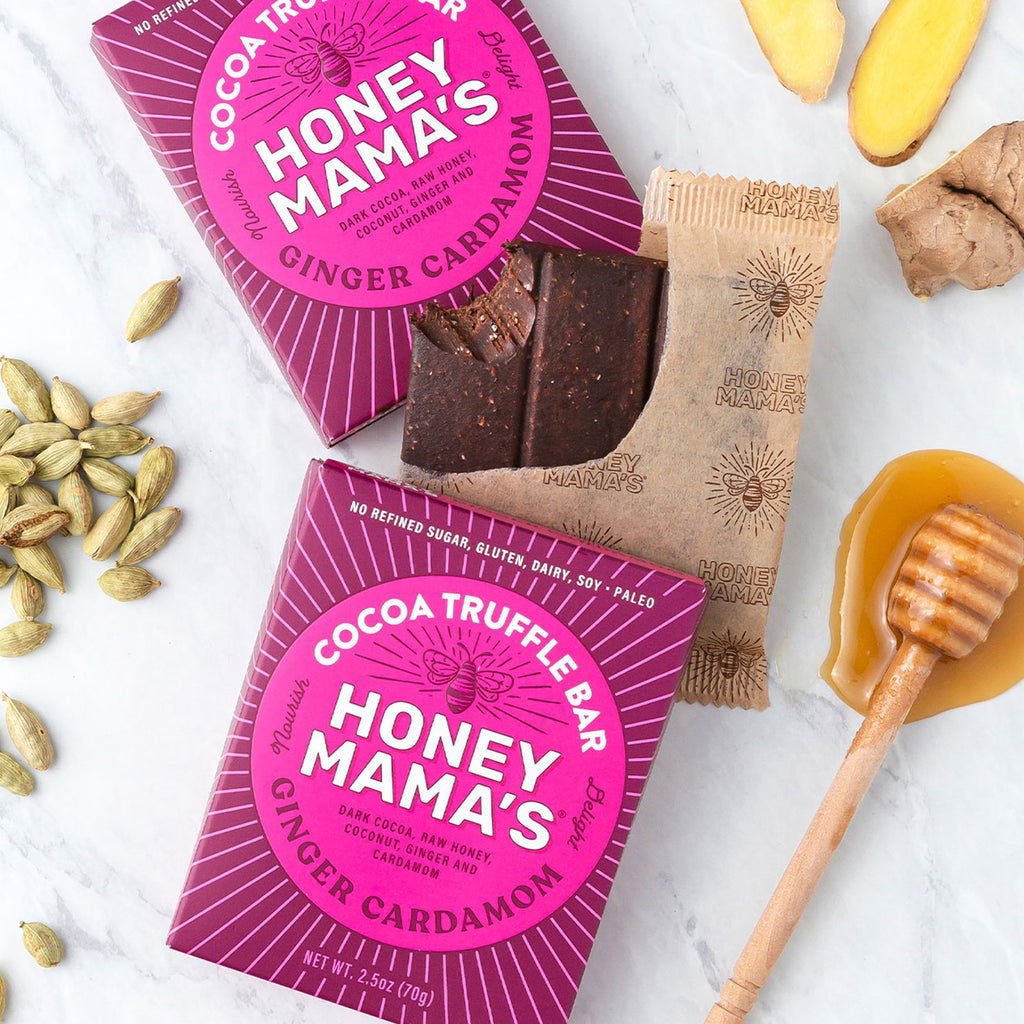 Ginger Cardamom
Shop Now