Featured Product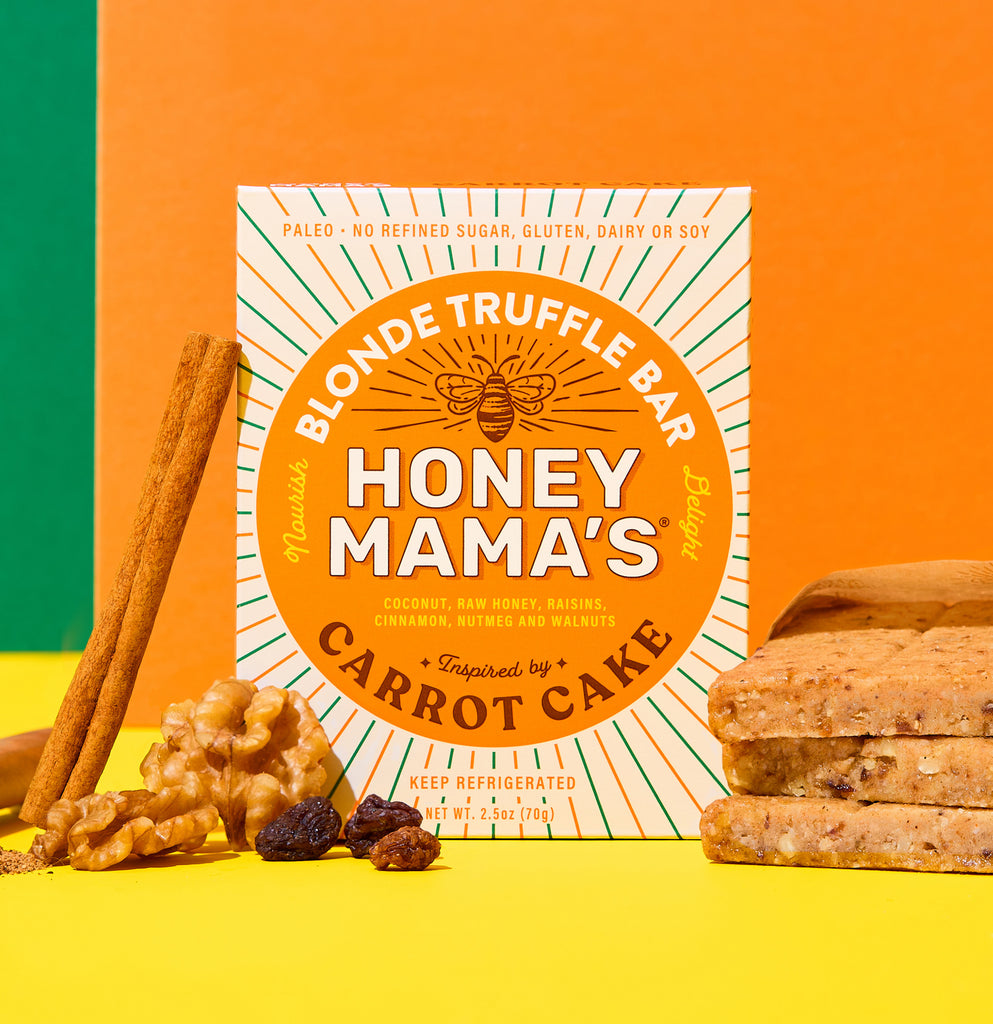 Carrot Cake
Shop Now
Cake Ingredients:
1 Simple Mills Vanilla Cupcake & Cake Mix
2 tsp. cinnamon powder
3 organic eggs
1/3 cup avocado oil
1 T. vanilla
1 cup shredded carrots
1/2 cup crushed pineapple (do not drain)
1/4 cup raisins
1/4 cup chopped walnuts
1 Honey Mama's Carrot Cake bar, chopped
Frosting Ingredients:
1 Simple Mills Organic Vanilla Frosting
1 Violife Just Like Cream Cheese Original
1/2 cup finely chopped walnuts
Pinch pink salt
Directions:
1. Preheat oven to 350 degrees (or 325 degrees if using convection baking). Line 4 4-inch cake pans with pieces of parchment paper (or grease pans really well). Set aside.
2. Pour cake mix into a large mixing bowl. Stir in cinnamon powder. Set aside. 
3. In a separate bowl, whisk eggs with avocado oil and vanilla. Make a well in the center of the dry ingredients and pour in the egg mixture. Mix with a wooden spoon until fully incorporated. Fold in the carrots, pineapple, raisins, walnuts, and chopped Honey Mama's pieces. Divide evenly among the four prepared pans.
4. Bake for 35 minutes, or until a toothpick inserted into the center comes out clean. Let cool in pans for about 30 minutes, then invert onto a wire rack to finish cooling. 
5. While cakes cool, place Simple Mills frosting, cream cheese, and a pinch of salt in the bowl of a stand mixer. Whip until fluffy. Fold in chopped walnuts. Frost cakes once they are completely cool to the touch. 
Notes:
This recipe can also be used to make cupcakes, or a 9-inch single-layer cake. You can double the recipe to make a 9-inch multi-layer cake. 
Garnish the cake with carrot ribbons, walnuts, or additional chopped Honey Mama's Carrot Cake pieces.
Featured Product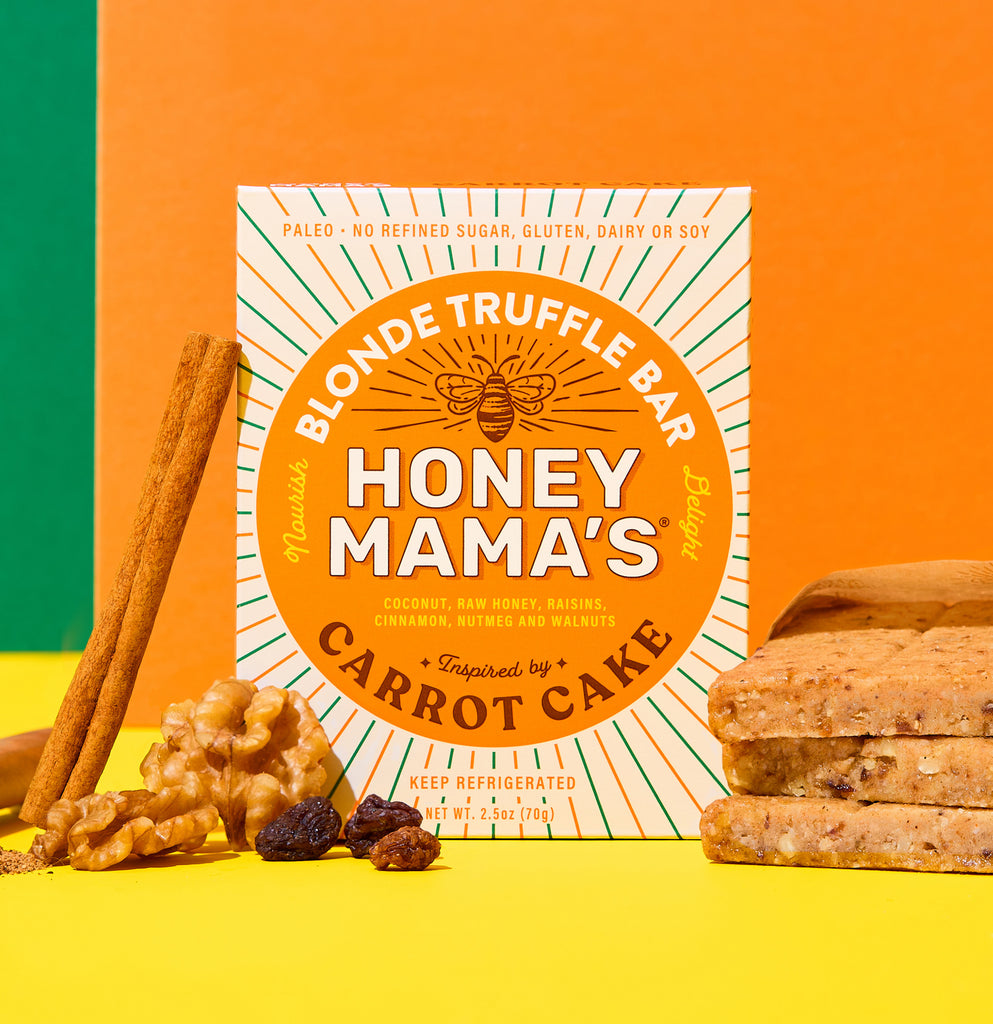 Carrot Cake
Shop Now