Featured Product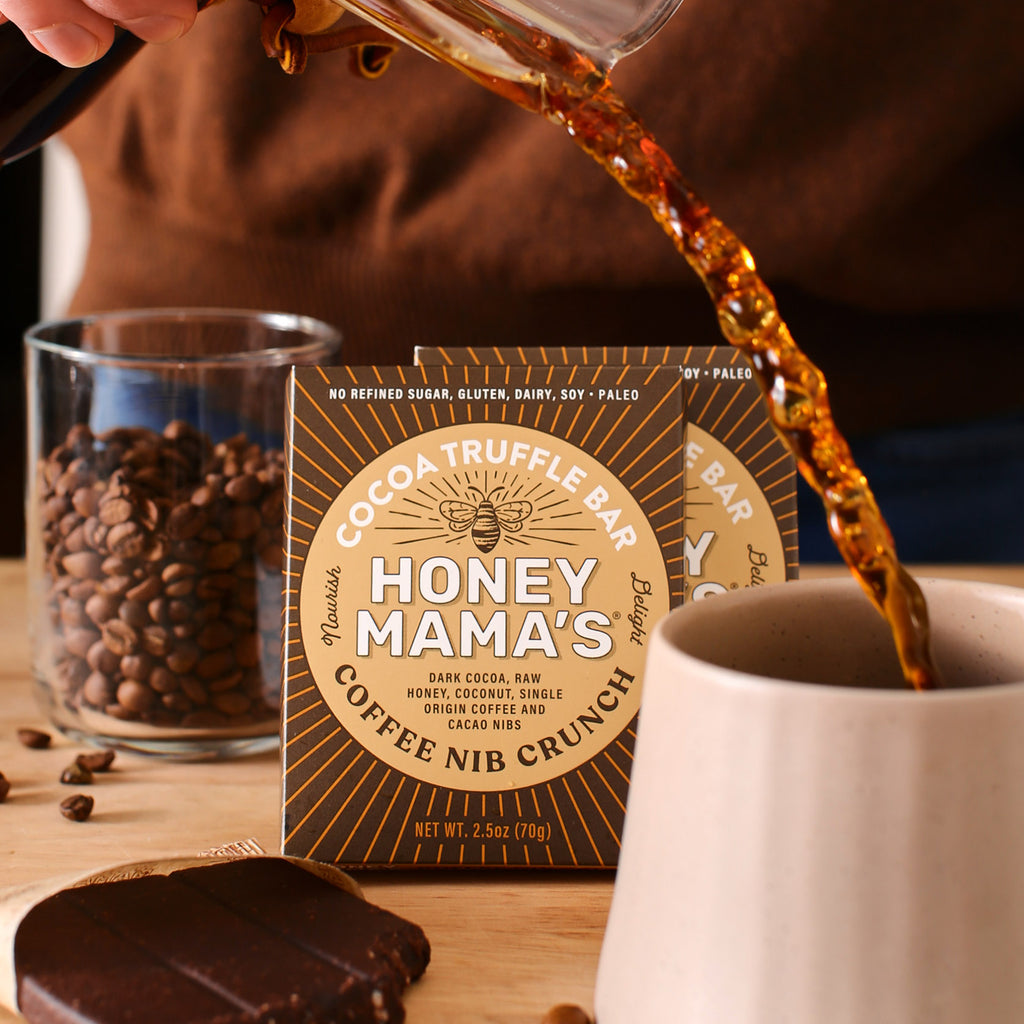 Coffee Nib Crunch
Shop Now
Ingredients:
1 frozen banana, sliced into small chunks
1 ounce Honey Mama's Coffee Nib Crunch bar
1 large Medjool date
1 T. hemp seeds
1 T. grass-fed collagen peptides 
½ tsp. vanilla extract
½ tsp. organic maca powder, gelatinized
1 c. of your favorite dairy-free milk 
Directions:
Place all of the ingredients in a high-powered blender, and blend for about 45 seconds.
Notes:
If you are vegetarian, feel free to sub your favorite protein powder, nut butter, or an additional tablespoon of hemp seeds for the collagen peptides.
Featured Product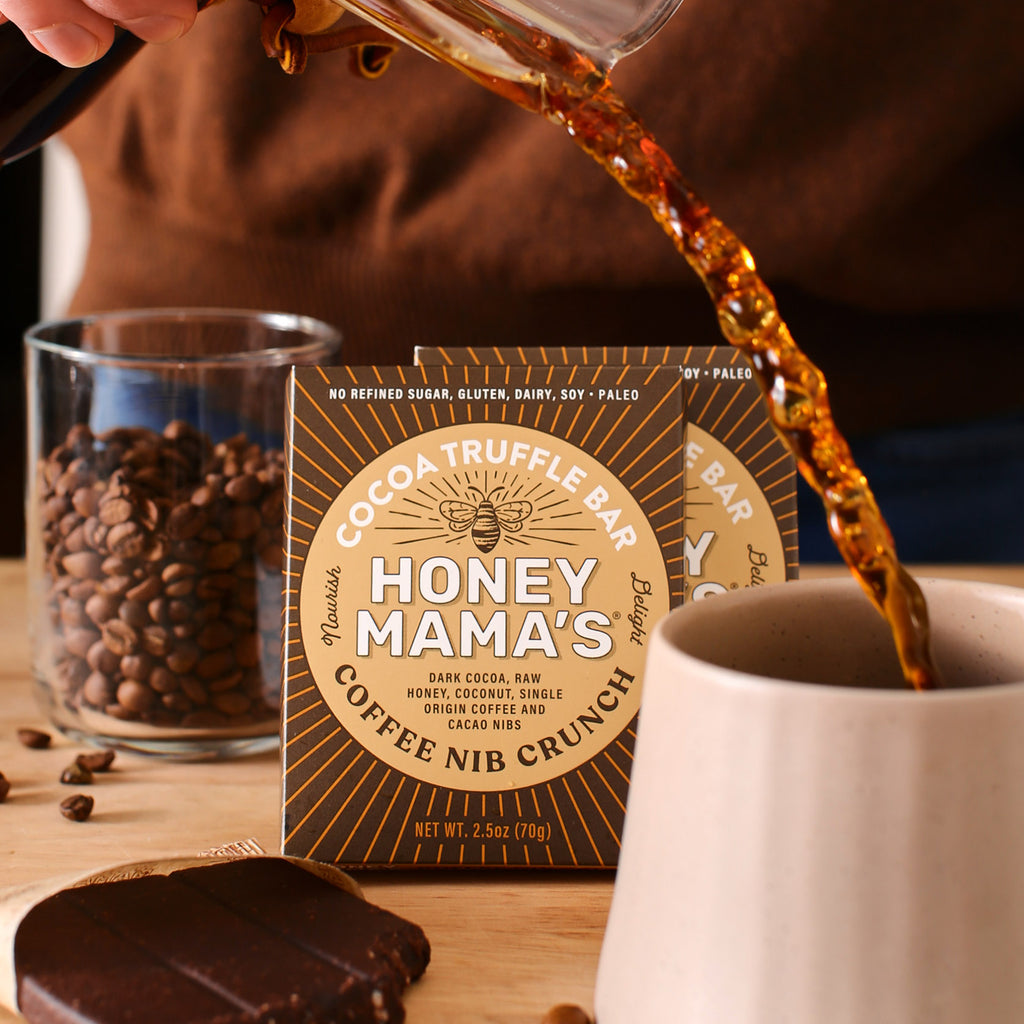 Coffee Nib Crunch
Shop Now