Featured Product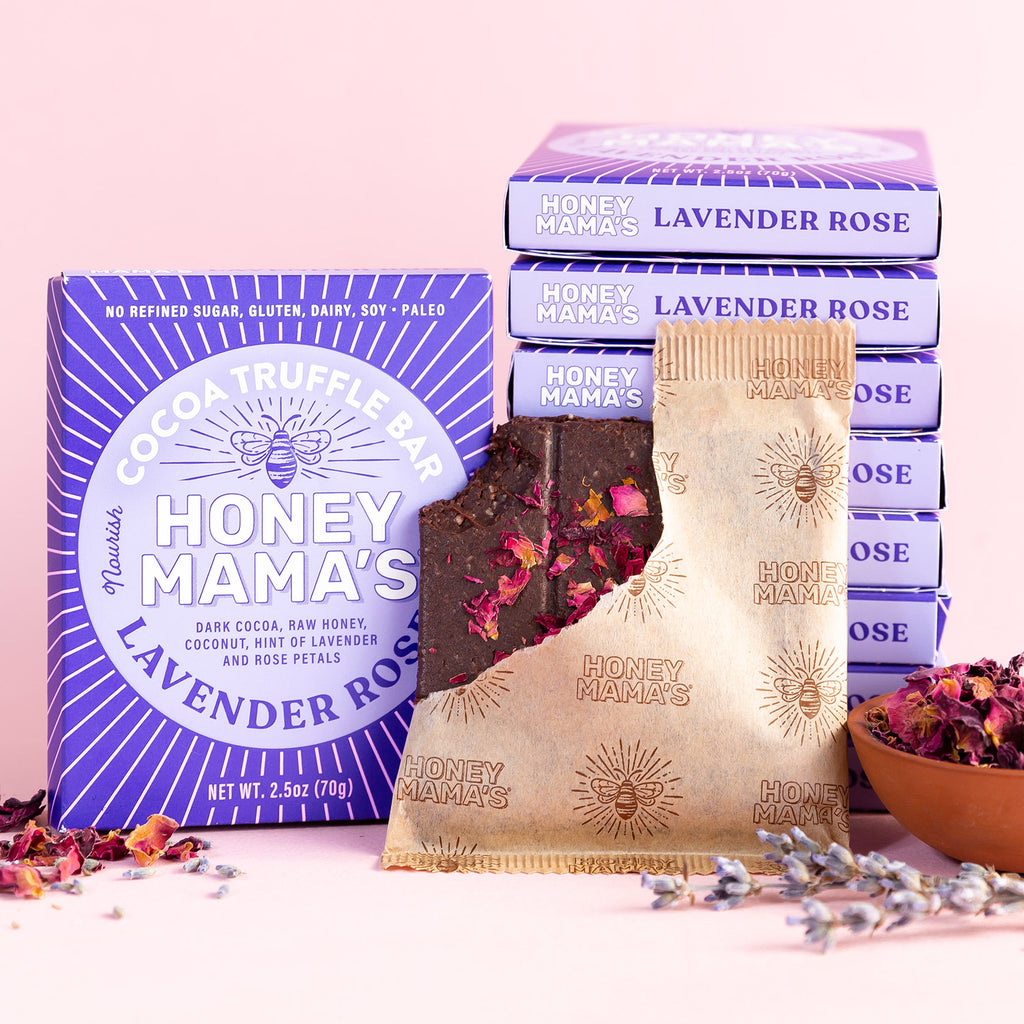 Lavender Rose
Shop Now
Bliss Ball Ingredients:
1/3 cup Medjool dates, pits removed
¼ cup coconut butter, softened
3 T. raw honey
2 T. virgin coconut oil, softened
2 T. beet powder, divided
¾ cup shredded coconut
Coconut flour, as needed to thicken
1 (2.5-ounce) Honey Mama's Lavender Rose bar, chopped
Magic Shell Drizzle Ingredients:
2 T. virgin coconut oil, melted
2 tsp. raw honey
1/8 tsp. vanilla extract
2 T. cocoa powder
Directions:
Place dates, coconut butter, honey, coconut oil, and 1 T. beet powder in the bowl of a food processor and process into a paste. Add shredded coconut and pulse at 10 second intervals until the ingredients start to clump together and you're able to easily roll the mixture into a ball. If the mixture seems too loose, add coconut flour 1 T. at a time, pulsing between each addition, until the mixture thickens enough to form into a shape. Scrape into a mixing bowl and stir in chopped Honey Mama's pieces (I like to use my hands for this). Place in refrigerator for 30 minutes to firm up.
Scoop out about 2 T. of dough and roll into a ball. Repeat with remaining dough. Pour 1 T. beet powder onto a plate and shake gently to spread out. Roll each ball through the powder, coating the entire ball in powder. Gently tap off any excess. Chill for 30 minutes.
While the balls are chilling, make your magic shell by placing oil, honey and vanilla in a small mixing bowl. Whisk gently to combine. Once mixed, slowly whisk in the cocoa powder, one small spoonful at a time, until no clumps remain. Be sure to whisk gently as you do not want to create air bubbles. Set aside.
Remove balls from refrigerator and place on a wire cooling rack set on top of a sheet pan. Slowly drizzle magic shell over the top of the balls, letting it run down the sides and onto the pan below. Wait until the drizzle hardens before handling the balls. You can also place the wire rack in the refrigerator to help the balls firm up faster.
Featured Product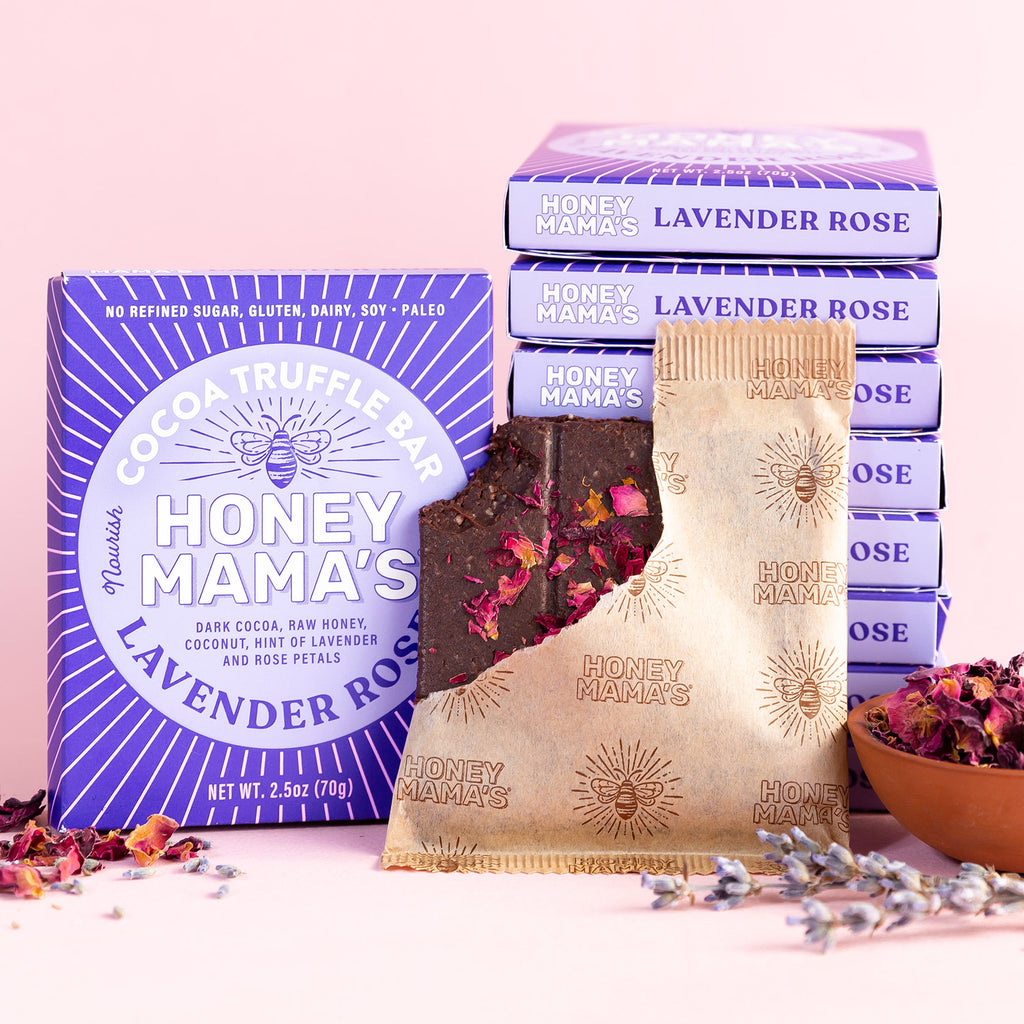 Lavender Rose
Shop Now