Featured Product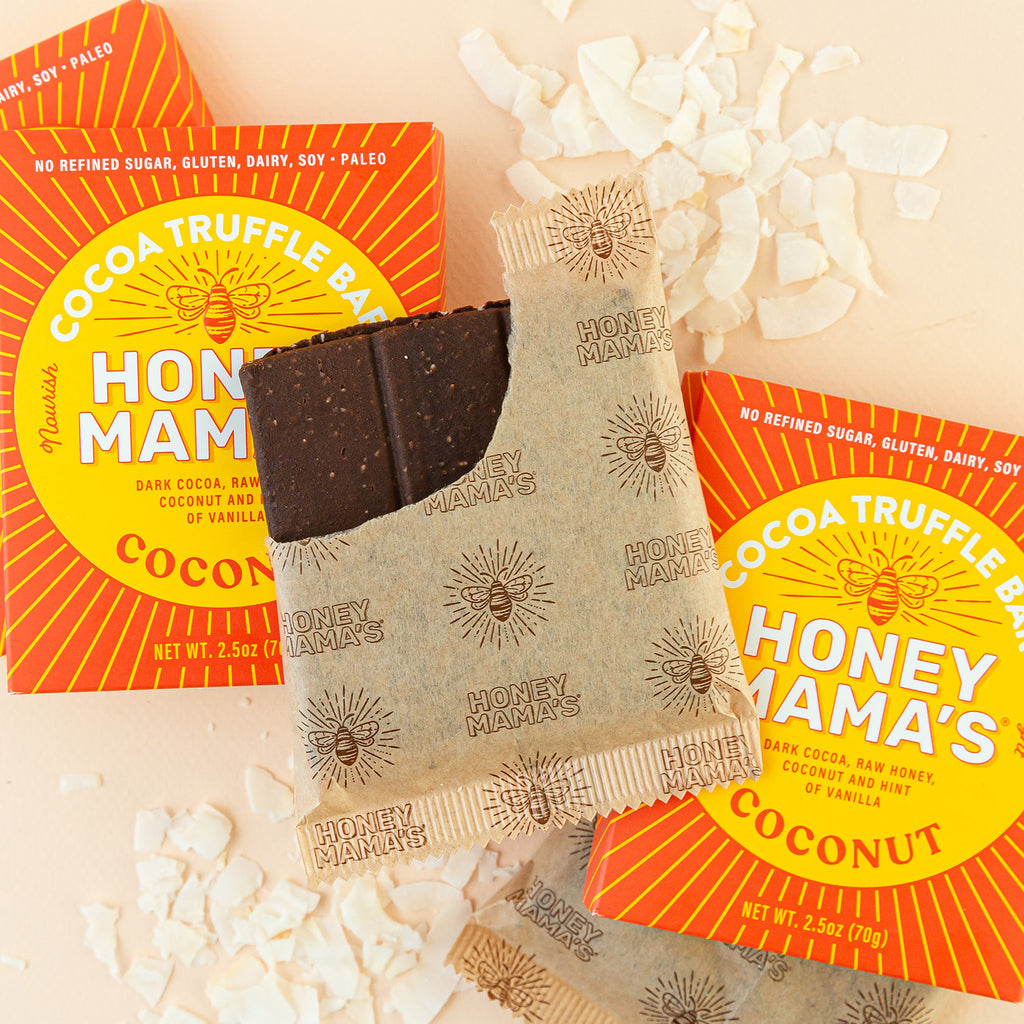 Coconut
Shop Now
Ingredients:
2 cups fresh raspberries
1 (13.5 oz.) can full-fat coconut milk
1/2 cup almond milk (or sub more coconut milk)
1/2 cup Medjool dates, pitted and roughly chopped
1 tsp. lemon juice
1 (2-inch) piece vanilla bean, split and scraped
1 T. grass-fed gelatin, optional
1 (2.5-ounce) Honey Mama's Coconut bar, chopped 
Directions:
Place 1 cup of raspberries in a blender, along with the coconut milk, almond milk, dates, lemon juice, and vanilla bean seeds. Blend until smooth. 
Place the gelatin in a small bowl, and whisk in 1/4 cup of boiling water. Continue whisking until no lumps remain. Restart the blender and add the gelatin mixture through the feed tube while the engine is running. Blend for about 30 seconds, or until well-mixed. 
Place the mixture in the refrigerator to chill. Keep the chopped Honey Mama's pieces in the freezer until you are ready to use them.
After about an hour, remove the ice cream mixture from the refrigerator, then pour it into the bowl of an ice cream maker and press the start button. Roughly chop the remaining raspberries and set aside. Once the mixture reaches "soft serve" consistency, add the chopped raspberries and Honey Mama's pieces. Keep churning until the mixture firms up.
Makes 1 heaping quart of ice cream.
Notes:
If you do not have vanilla beans on hand, you can sub a teaspoon of vanilla extract.
The addition of gelatin stabilizes frozen treats, and gives them a nice, creamy texture. If you want to keep your treats 100% vegetarian, you can leave it out, however, leftover ice cream may have an icy texture.
I keep the bowl of my ice cream maker in the freezer so that it is always ready to go. Most machines require that the bowl be frozen for at least 24 hours before attempting to make ice cream but refer to the manufacturer's directions that came with yours for exact instructions. 
Featured Product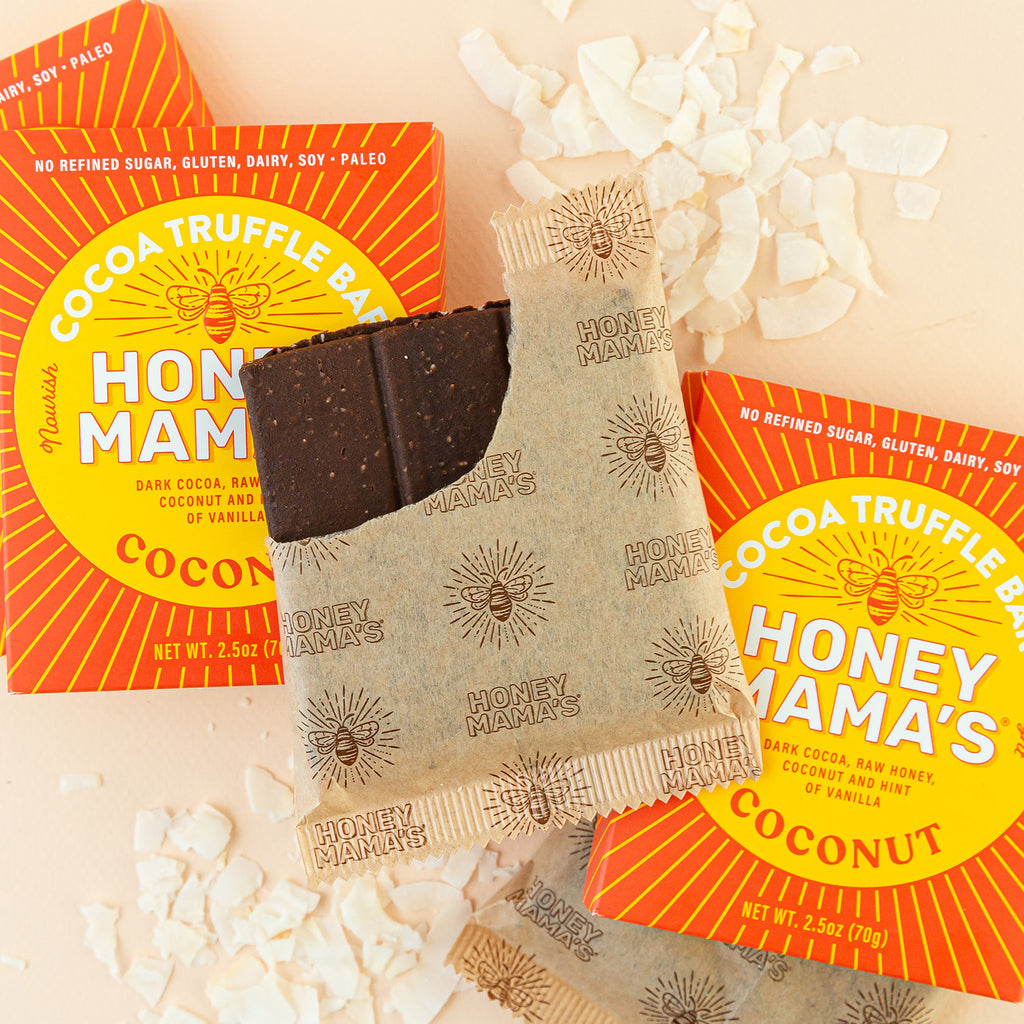 Coconut
Shop Now