Featured Product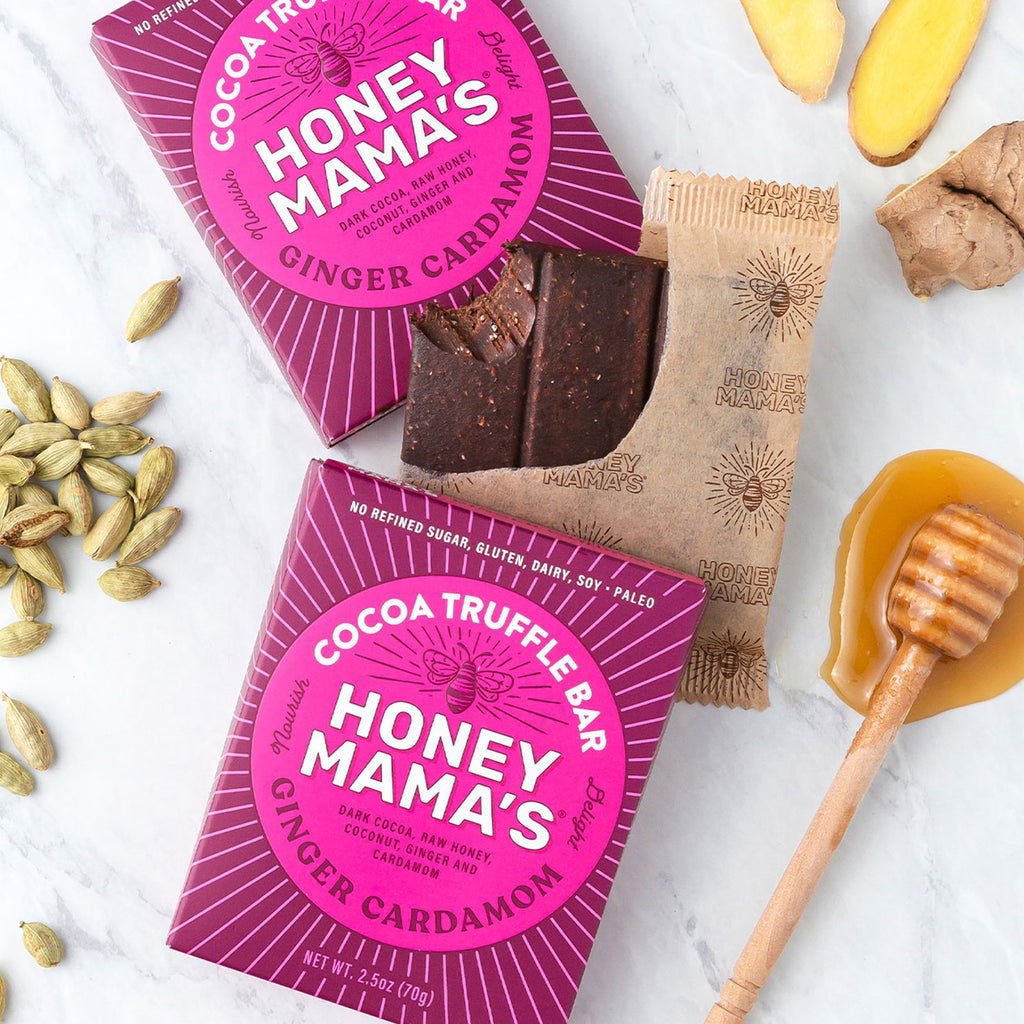 Ginger Cardamom
Shop Now
Ingredients:
1/2 cup packed Medjool dates, pits removed
1/2 cup Bob's Red Mill hazelnut flour
1/4 cup coconut butter, melted
1/4 cup maple syrup
2 T. canned pumpkin puree
1 tsp. vanilla extract
1 1/2 tsp. ground cinnamon
1/2 tsp. ground cardamom
1/2 tsp. ground ginger
1/4 tsp. allspice
1/4 tsp. Himalayan pink salt
1 1/2 cup Bob's Red Mill shredded unsweetened coconut
1 Honey Mama's Ginger Cardamom bar, chopped into small pieces (about the size of mini chocolate chips)
Chocolate chips, optional
Directions:
Preheat oven to 325 degrees and line a baking sheet with parchment paper.
Pulse dates and hazelnut flour in a food processor until the dates are broken up into small bits; set aside.
Place melted coconut butter, maple syrup, pumpkin puree, and vanilla extract in a mixing bowl and stir to combine. Add spices and salt and stir again. Toss in shredded coconut, the date/hazelnut flour mixture, and Honey Mama's pieces. At this point, the mixture will be fairly sticky, so you can use your (clean!) hands to make sure all of the ingredients are fully combined. 
Divide the mixture into 8 portions and roll into balls. Arrange the balls on a parchment-lined baking sheet, evenly dispersed, and press to flatten the bottom. I actually kind of "smack" them on the tray to flatten the bottom and give the top a tapered dome-shape. 
Bake for 20 minutes. Cool on the baking sheet for 5 minutes, then move macaroons to a wire rack to finish cooling. 
Drizzle with melted chocolate, if desired. 
Store in an air-tight container at room temperature. 
Featured Product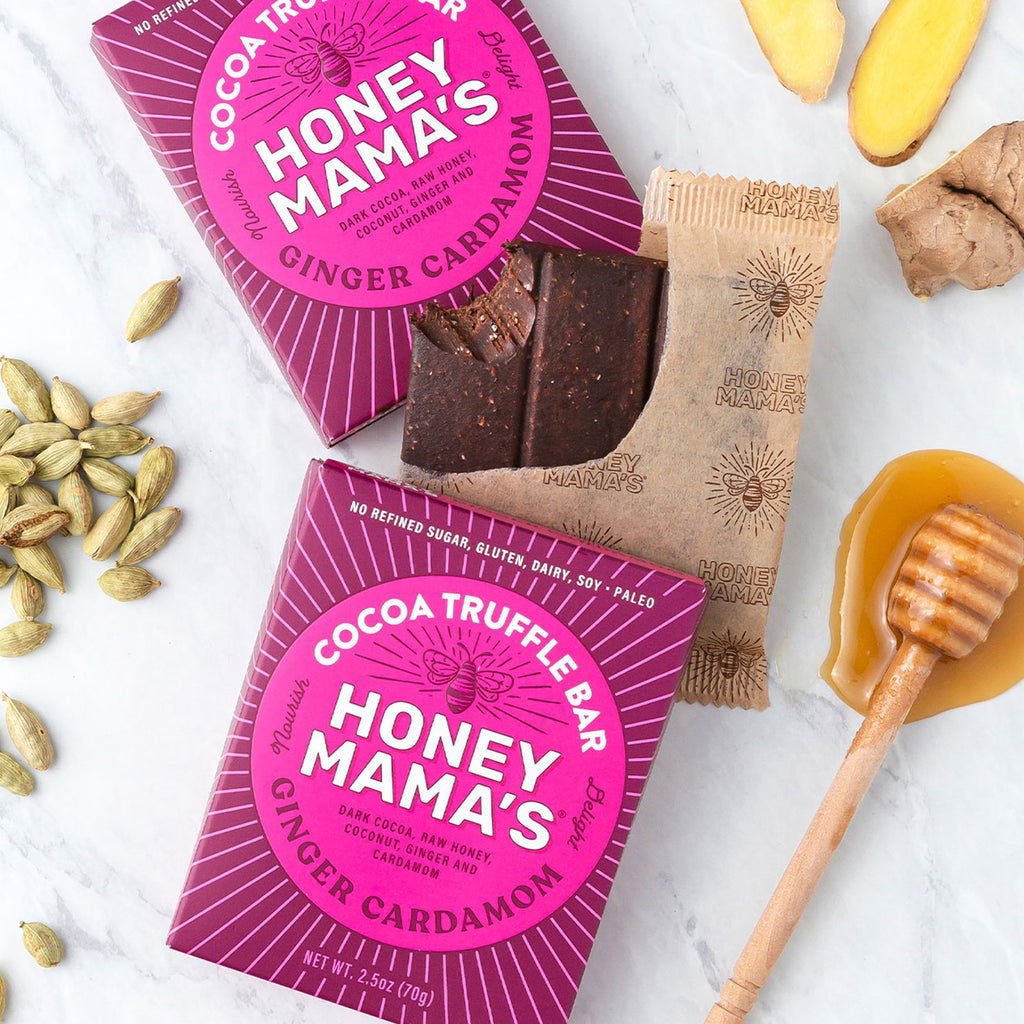 Ginger Cardamom
Shop Now