Featured Product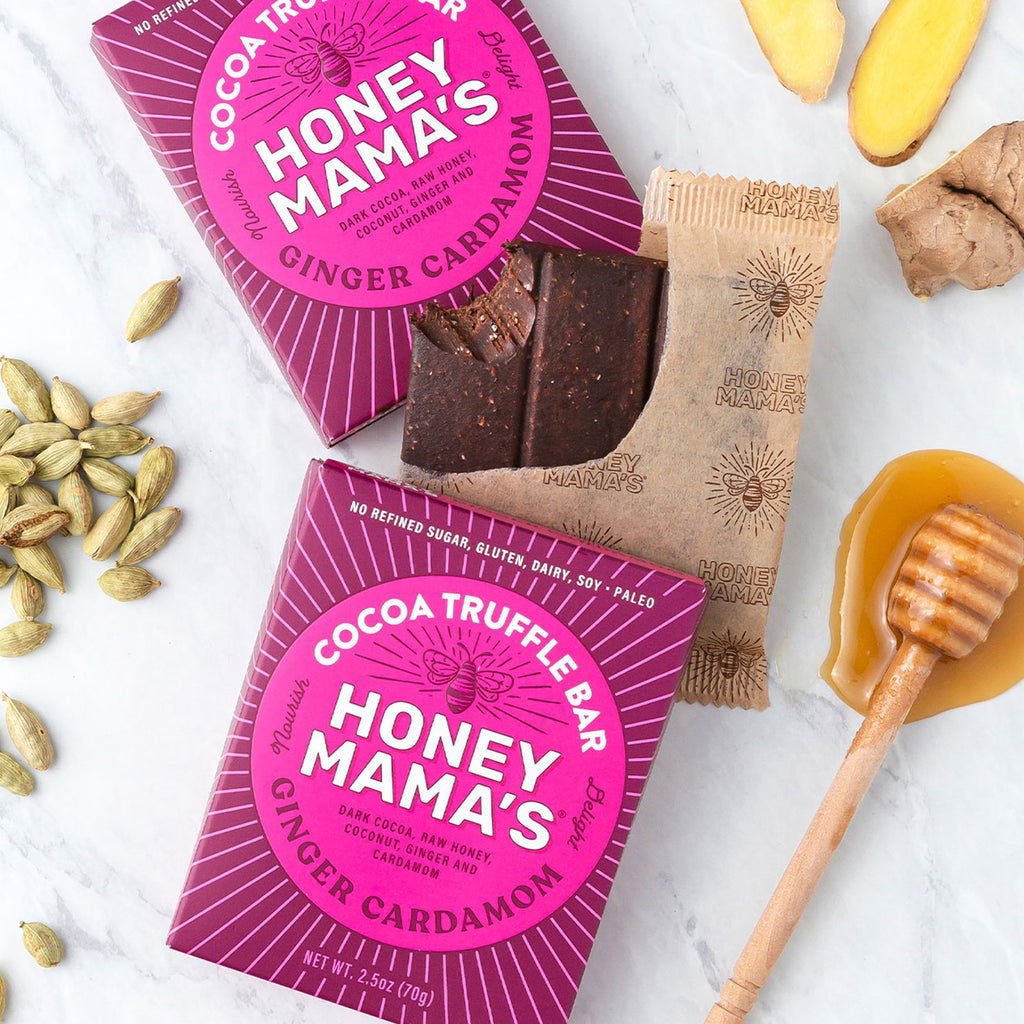 Ginger Cardamom
Shop Now
Dry Ingredients:
2 ½ cups blanched almond flour
½ cup arrowroot flour
¾ cup cacao powder
1 tsp. baking soda
¼ tsp. pink salt
Wet Ingredients:
1 c. almond milk
1 T. apple cider vinegar
¼ cup coconut sugar
¼ cup honey
2 T. virgin coconut oil, melted
2 T. coconut butter, melted
1 ½ tsp. vanilla extract
1 (2.5-ounce) Honey Mama's Ginger Cardamon bar, chopped
Vegan Buttercream Frosting Ingredients:
1 cup vegan butter (I use Miyoko's European Style Cultured Unsalted), room temperature
3-4 cups powdered date sugar
2 T. coconut milk
1 tsp. vanilla extract
Squeeze of lemon
Pinch of salt, optional (if using unsalted butter)
Directions:
Preheat oven to 350 degrees. Fill a 12-cup muffin tin with paper liners. Set aside.
Add apple cider vinegar to a glass measuring cup and fill to the 1 cup mark with almond milk. Whisk gently, then set aside to curdle slightly.
Sift all dry ingredients into a mixing bowl and set aside.
Whisk coconut sugar, honey, melted coconut oil, melted coconut butter and vanilla; add curdled almond milk. Make a well in the center of the dry ingredients, and slowly pour in the wet ingredients, stirring with a wooden spoon until just mixed. Fold in chopped Honey Mama's pieces.
Fill muffin cups ¾ full, pressing gently with the back of a spoon to create a level surface. Bake 20-25 minutes, or until a toothpick inserted into the center comes out dry.
Cool for 10 minutes in the pan, then move to a wire rack. Let cool at room temperature for 1 hour before frosting.
To make frosting:
Sift powdered date sugar into a mixing bowl. Set aside.
Place room temperature butter and 2 cups of sugar into the bowl of a stand mixer. Using the paddle attachment, mix on low speed until fully mixed. This will take a few minutes. Add an additional cup of powdered date sugar and mix again on low speed until all the sugar is mixed with the butter. Be patient, and do not attempt to increase the speed on your mixer. Mixing slowly helps to eliminate lumps and makes your buttercream light and creamy. Once all the sugar has been absorbed by the butter, turn your mixer off and scrape down the sides and bottom of the bowl. Add coconut milk, vanilla extract, a tiny squeeze of lemon juice, and a pinch of salt, if using. Continue mixing on low until the mixture is smooth and creamy. If the frosting is too loose, add powdered date sugar, 1 T. at a time, until you reach the desired consistency. If it is too stiff, add more coconut milk, 1 tsp. at a time. Apply buttercream to cupcakes using your favorite method.
Notes:
If you cannot find powdered date sugar, feel free to substitute with powdered cane sugar, also known as confectioners sugar.
To make colored frosting:

Pink

 

frosting: add 2-2 ½ tsp. beet powder. Beet powder tends to clump, so be sure to sift it along with your powdered sugar.
Purple frosting: make pink frosting following the directions above, then gently fold in 1 ½ tsp. blue spirulina powder. Pink + blue makes purple!
Featured Product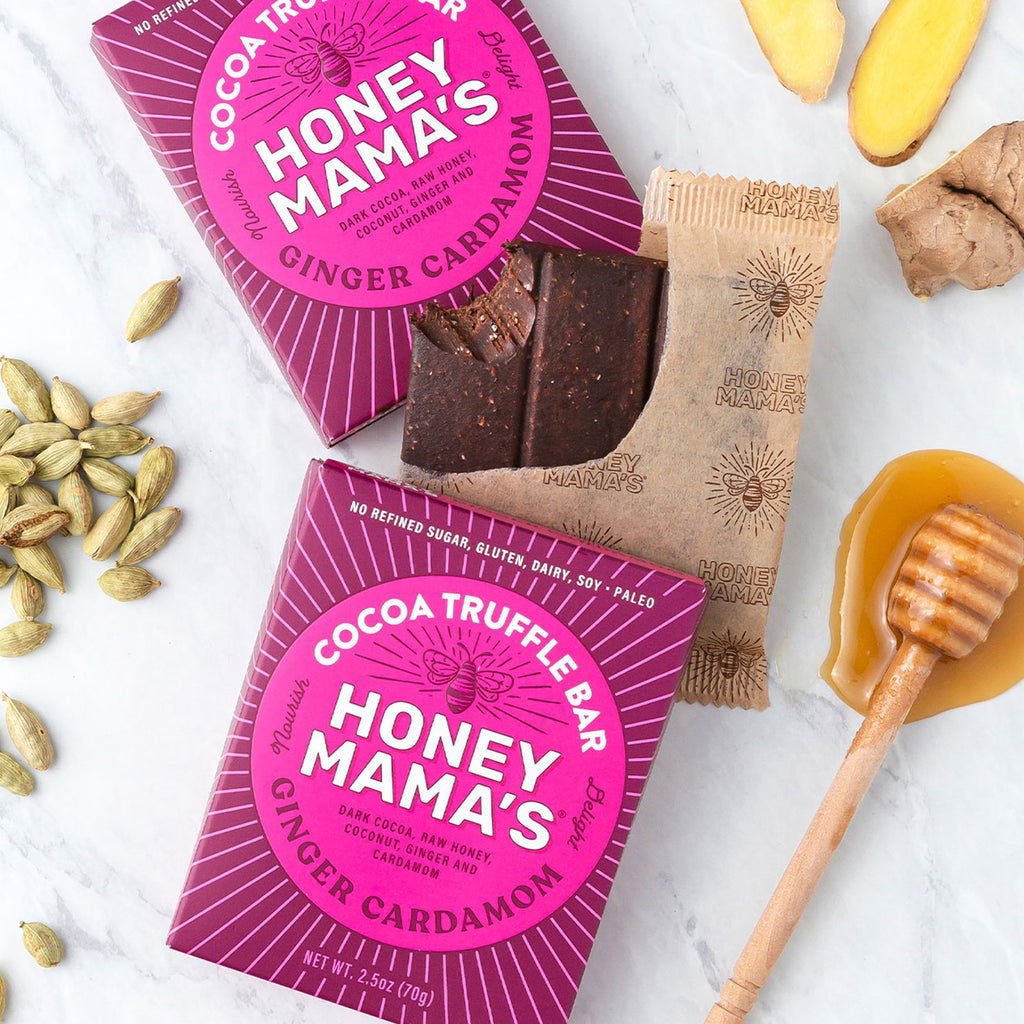 Ginger Cardamom
Shop Now