Featured Product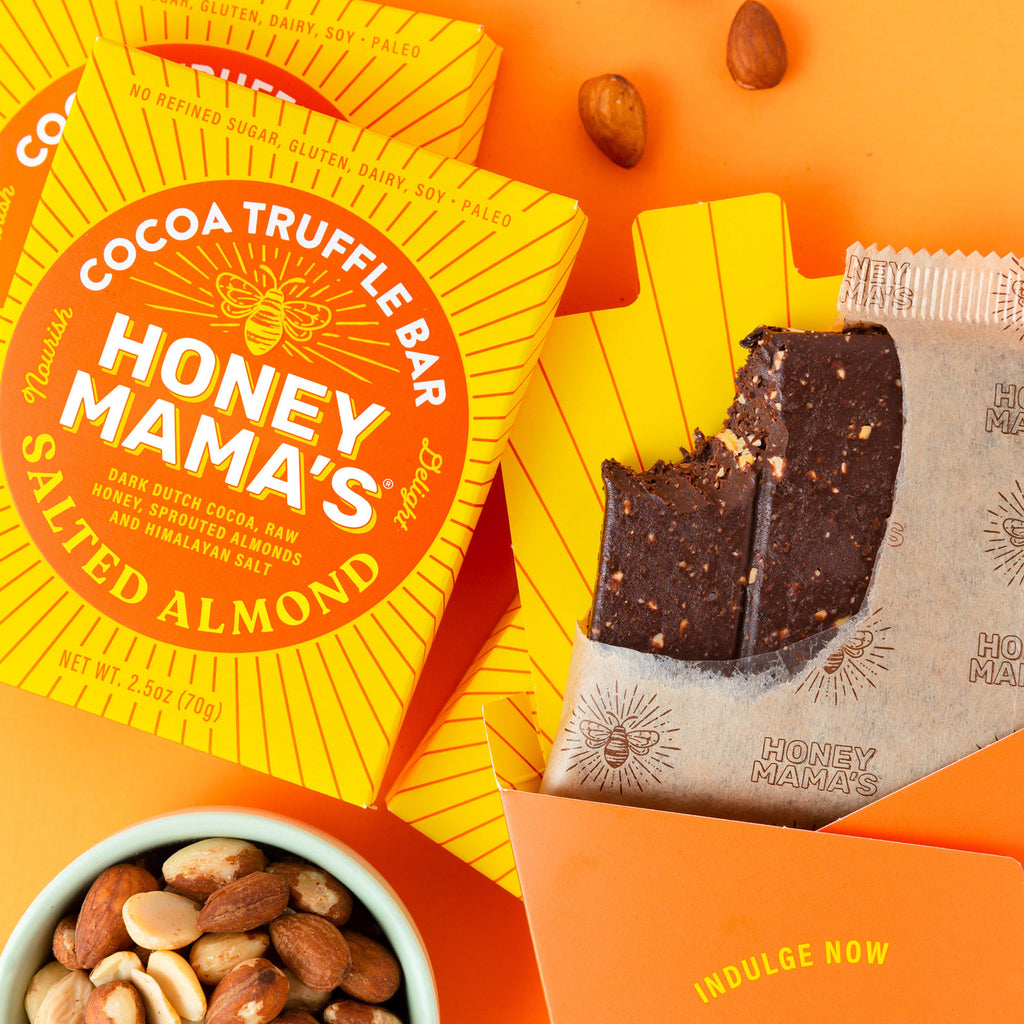 Salted Almond
Shop Now
Recipe adapted from a family recipe provided by Marcie Goldsby, the Mother of Honey Mama's founder, Christy Goldsby
Ingredients:
3 cups gluten free extra thick cut oats, toasted (I used Bob's Red Mill)
2 cups raw almonds, toasted
2 cups gluten free flour (I used Pamela's Artisan Mix)
1 tsp salt
1/2 tsp baking soda
1 cup extra virgin coconut oil (melted)
1 cup maple syrup
1 T vanilla extract
2 cups (4 packaged bars) cold Honey Mama's bars cut into 1/2" chunks (I used Salted Almond for this recipe)
Directions:
Line a cookie sheet with parchment paper. Set aside.

Preheat oven to 325 degrees.

Toast the almonds and oats (this can be done at the same time on two racks in the oven). Spread oats in a single layer on a cookie sheet. Spread almonds in a single layer on another cookie sheet. Place in preheated oven and toast until just aromatic, 13-14 minutes. Remove from oven and allow to cool to room temperature. With a large chef's knife, roughly chop all toasted almonds and about half of toasted oats (this can also be done by gently pulsing in food processor).

In a large bowl gently mix together all dry prepped ingredients: almonds, oats, flour, salt, and baking soda

Melt coconut oil (this can be done by placing a jar of solid coconut oil in a pot of hot water for a few minutes). Measure the melted oil.

In a medium bowl combine all wet ingredients (melted coconut oil, maple syrup, and vanilla extract). Whisk until blended.

Remove Honey Mama's bars from fridge and chop into chunks with large chefs knife.

Add wet ingredients and Honey Mama's chocolate chunks into dry ingredients. Mix with a large spoon until integrated.

Refrigerate cookie dough for 20 minutes

Preheat oven to 375 degrees.

Remove cookie dough from fridge and spoon portions onto lined cookie sheet. Use a quart size ball jar lid to shape cookies (place lid on sheet and fill 3/4 full, pressing dough to edges to form).

Careful not to crowd cookies on sheet.

Bake 18-21 minutes until golden brown.
Featured Product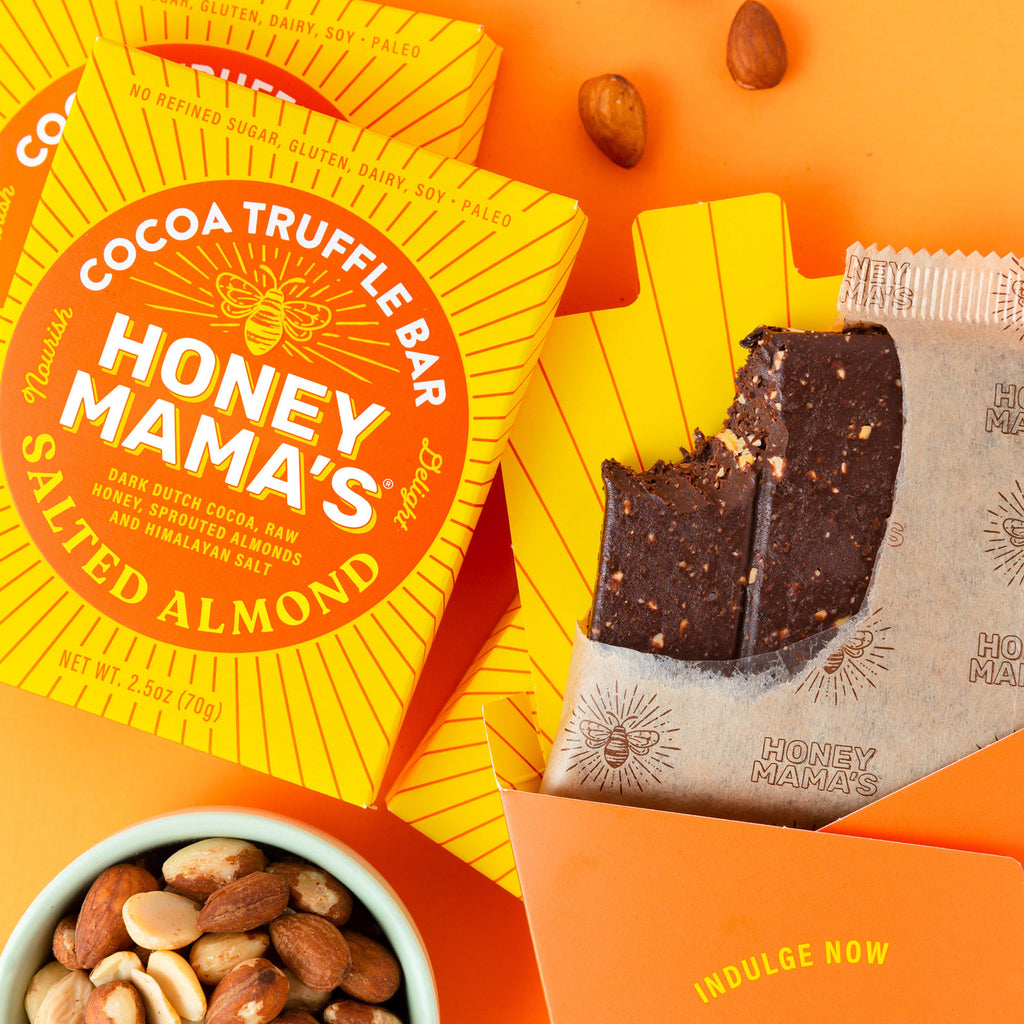 Salted Almond
Shop Now