Featured Product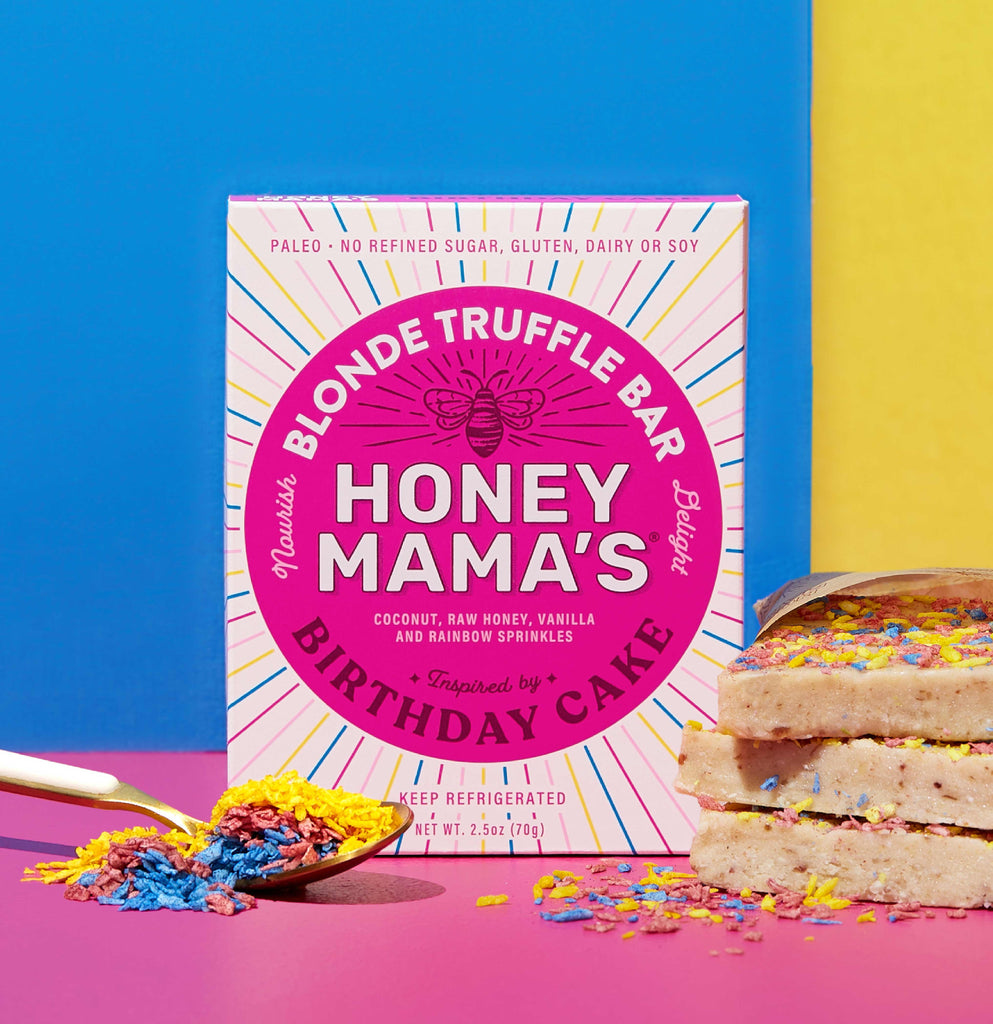 Birthday Cake
Shop Now
Ingredients:
3 cups full-fat coconut milk
½ cup honey or agave
1 T. vanilla extract
1 T. gelatin (optional)
1 Honey Mama's Birthday Cake Blonde Truffle Bar, frozen
Directions:
Remove your Honey Mama's bar from the freezer and chop into small pieces, similar in size to mini chocolate chips. Place back in freezer to keep chilled while mixing the remaining ingredients.
Pour gelatin into a small bowl and whisk in ¼ cup boiling water. Keep stirring until no clumps remain. Set aside.
Add coconut milk, sweetener of choice, vanilla, and prepared gelatin to a blender, and blend on high for 30 seconds. Remove the bowl of your ice cream maker from the freezer and pour in the coconut milk mixture. Follow the instructions on your ice cream maker to start the cycle.
Once your mixture starts to thicken, drop in the chopped Honey Mama's pieces. I do this gradually to keep the pieces from clumping together. Continue running your machine until a thick, soft-serve consistency is reached. Every machine is different, but mine takes about 30 minutes.
 Serve immediately, or transfer to an air-tight container and store in the freezer. Allow to defrost on the counter for about 10 minutes before serving.
Notes:
Gelatin helps thicken dairy-free ice cream and minimizes the ice crystals that can form, helping to make your ice cream a little creamier. If you are vegetarian, or don't like to consume gelatin, you can certainly leave it out, but any leftover ice cream may develop an icy consistency after being frozen.
Honey is my sweetener of choice, but feel free to use agave for a vegan version. Honey may also darken the color of your ice cream, depending on what type you use.
Coconut milk makes this dessert especially rich and decadent, but you can substitute another plant-based milk for half of the coconut milk if you choose. Thick cashew milk works great here. I wouldn't recommend using the thin coconut milk that comes in a carton; only canned, full-fat coconut milk will work for this recipe.
Featured Product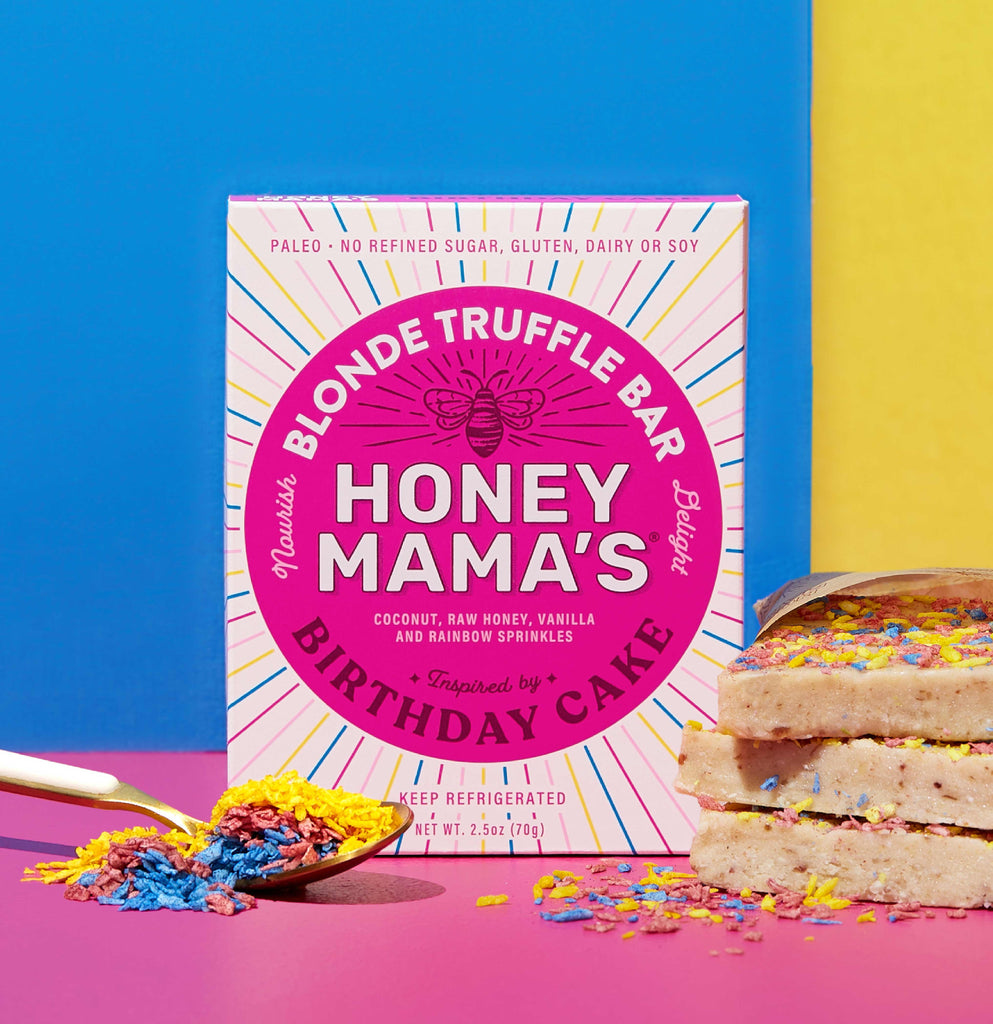 Birthday Cake
Shop Now