Featured Product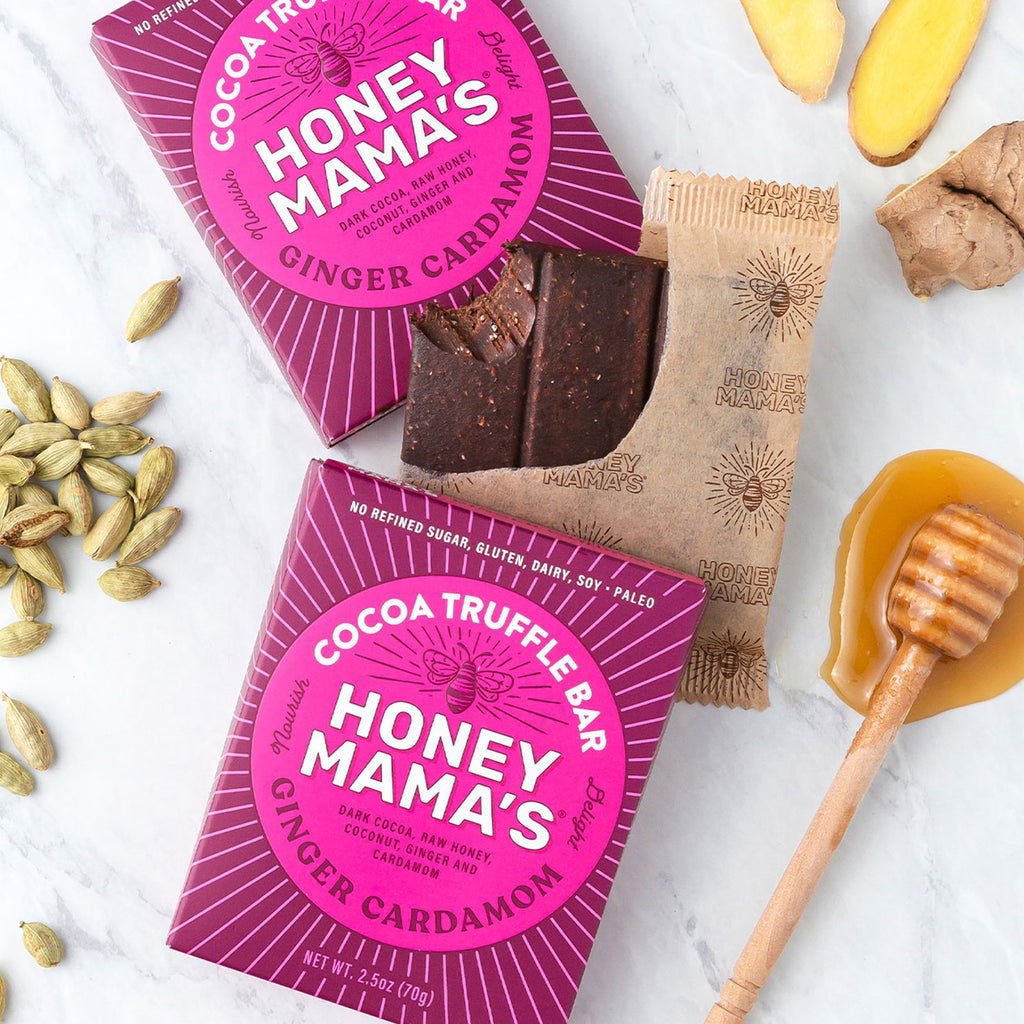 Ginger Cardamom
Shop Now
Crust Ingredients:
1 cup sprouted almonds
1/2 cup pecans
3 T. virgin coconut oil
3 T. coconut sugar
1/4 tsp. cinnamon
Pinch of pink salt
1 (2.5-ounce) Honey Mama's Ginger Cardamom bar, chopped
Filling Ingredients:
1 lb. cooked purple sweet potato or "ube" (about 1 3/4 cup)
1/2 cup honey
1/2 cup coconut cream
1/3 cup melted coconut oil
1 tsp. vanilla extract
1 tsp. lemon juice
1 tsp. cinnamon
1/2 tsp. ground ginger
1/4 tsp. ground nutmeg
1/4 tsp. pink salt
Top with meringue or coconut whipped cream
Directions:
Start by cooking your sweet potato. I usually pierce the skin several times with a fork, then wrap it in aluminum foil and bake at 350 degrees for 60-90 minutes, or until cooked through. Once the sweet potato is cool enough to handle, gently slip off the skin and mash with a fork. Set aside. 
Lightly grease a 9-inch pie plate with coconut oil. Set aside.
Place all crust ingredients into the bowl of a food processor and process 30-35 seconds, or until the mixture starts to clump together and a fine crumb is reached. Scrape into the pie plate, then use a rubber spatula (or your fingers!) to press evenly and firmly into the bottom and up the sides of the pan. Place crust into the refrigerator to chill while you make the filling.
Wipe out your food processor bowl, then add the mashed sweet potato, honey, coconut cream, melted coconut oil, vanilla extract, lemon juice, spices, and salt. Puree until all ingredients are incorporated. Remove lid and scrape down sides; continue to process until the mixture is smooth and silky.
Scrape filling onto prepared crust, gently spreading with a rubber spatula to level out the surface. Place in refrigerator to firm up, about 4 hours, or overnight. 
Notes:
I like to serve this pie chilled, but if you are topping it with meringue be sure to allow your pie to come to room temperature

 

before

 

adding meringue; whipped cream works best when applied to a cold pie. 
This pie is delighful served cold with whipped cream topping, but it is also wonderful when topped with meringue and baked at 350 for 12 minutes. This will allow your meringue to become caramelized and the nuts in the crust to become toasted, crunchy, and a bit more flavorful. Just watch closely to make sure that it doesn't burn. You can also use a blowtorch to brown the meringue, eliminating any opportunity for the crust to burn.
Meringue can often be challenging to perfect, but I love the tips found

 

here

 

for troubleshooting.
If you are searching for a dairy-free whipped cream recipe, try

 

this

 

one. 
Featured Product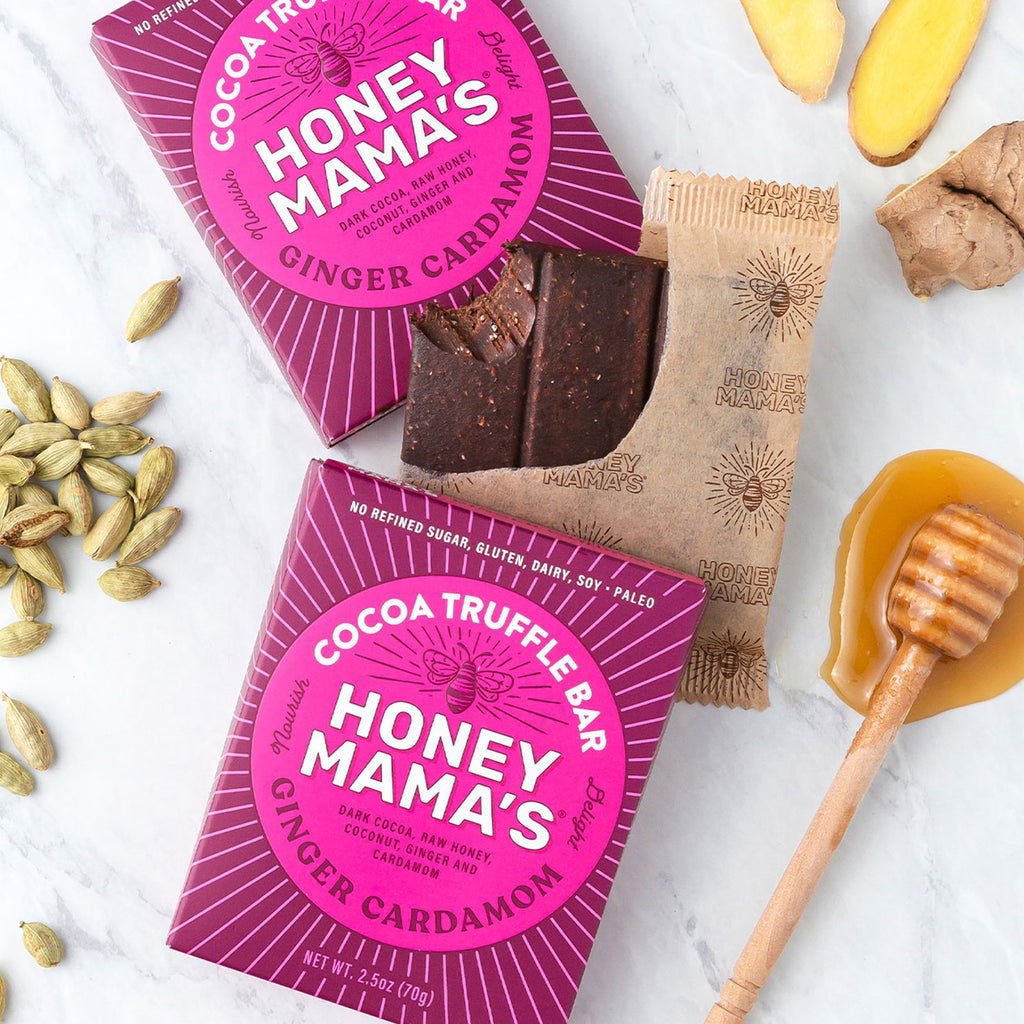 Ginger Cardamom
Shop Now